Scarlett Johansson Faces Backlash For Transgender Role in Upcoming Film… And For Her Defiant Response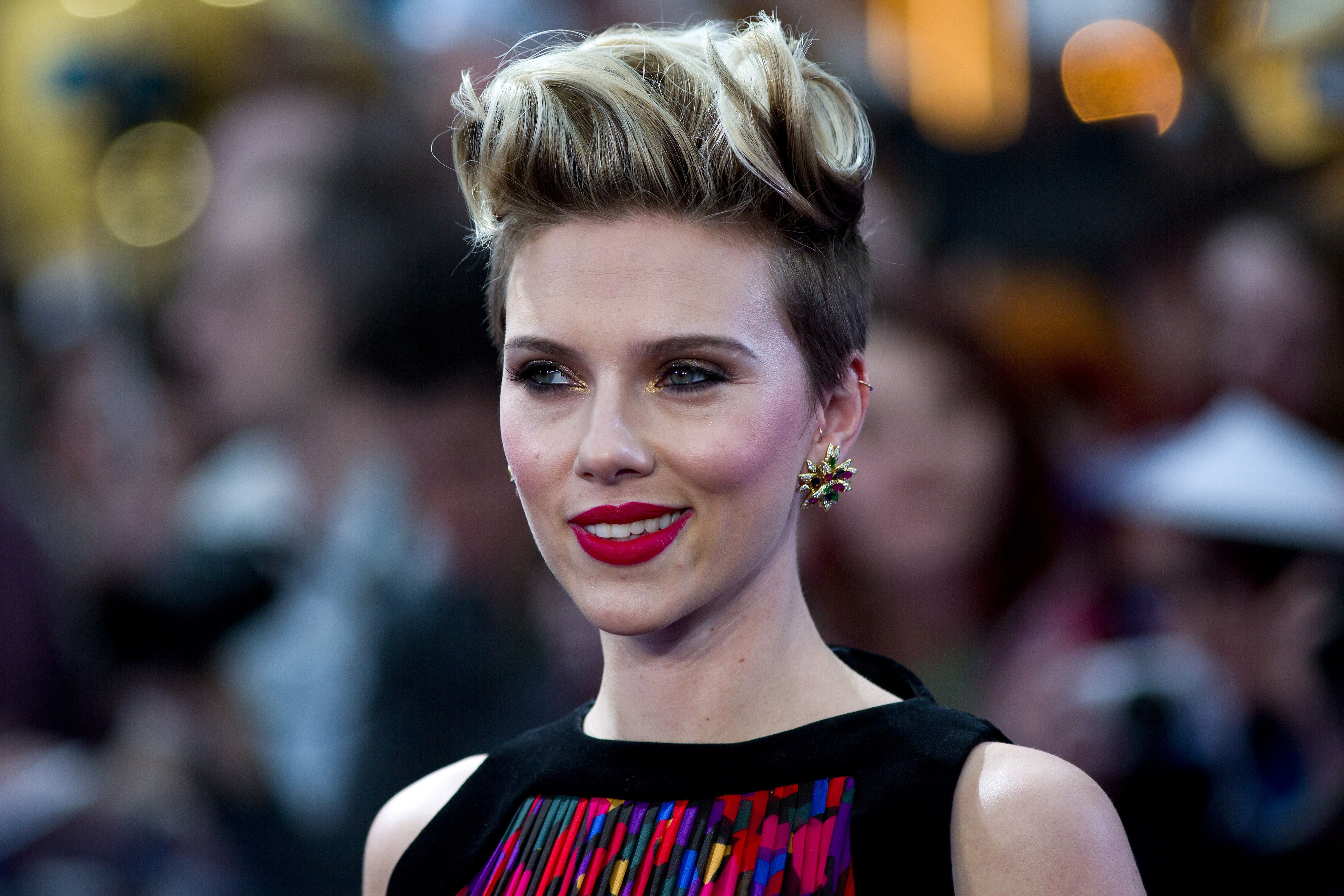 Scarlett Johansson is facing heavy backlash for being cast as a transgender man in an upcoming film and for her response to the uproar.
Johansson is set to star in Rub & Tug as Dante "Tex" Gill, a real-life transgender man who ran a massage parlor which was a front for a prostitution operation in 1970s Pittsburgh. Critics online slammed the casting choice:
Stop doing this shit. https://t.co/Z5VAH3Xg0b

— Calvin (@calvinstowell) July 3, 2018
stop casting cis actors to play trans people challenge!!! https://t.co/WlP27mmU1a

— Teen Vogue (@TeenVogue) July 3, 2018
What the fuuuuucccckkk

Stop putting cis people in trans roles.
Stop putting cis people in trans roles.
Stop putting cis people in trans roles.
Stop putting cis people in trans roles.
Stop putting cis people in trans roles.
Stop putting cis people in t https://t.co/VUqxwYUrFX

— Gabriel D Vidrine – On Vacation (@MxEmber) July 3, 2018
at this rate scarlett johansson might play me in my biopic

— Desus Nice (@desusnice) July 4, 2018
Between Amber Tambyln, Amber Heard, and Scarlett Johansson …White women are ya'll ok today? pic.twitter.com/aCoIBHVjjE

— Valerie Vza Complex (@ValerieComplex) July 3, 2018
What's next? Is Scarlett Johansson going to play Barack Obama?

— Eugene Gu, MD (@eugenegu) July 4, 2018
My trans opinion on an important trans-related issue.

Why Scarlett Johansson — Or Any Cis Actor — Should Never Play Trans Roles https://t.co/KQIJpLmw4O

— Meredith Talusan❄ (@1demerith) July 4, 2018
BOOOOOOOOOOOOOOOOOOOOOOOOOOOOOOOOOOOOOOOOOOOOOOOOOOOOOOOOOOOOOOOOO OOOOOOOOOOOOOOOOOOOOOOOOOOOOOOOOOOOOOOOOOOOOOOOOOOOOOOOOOOOOOOOOOOOOOOOOOOOOOOOOOOOOOOOOOOOOOOOOOOOOOOOOOOOOOOOOOOOOOOOOOOOOOOOOOOOOOOOOOOOOOOOOOOOOOOOOOOOOOOOOOOOOOOOOOOOOO- (thread 1/36)https://t.co/YT7MM2JJmQ

— Ariela Barer (@ArielaBarer) July 4, 2018
We have to stop hiring non-trans actors to play trans characters. In my opinion, it's equally as traumatic & offensive as black-face. It also shows how lazy, unwoke, and complicit in transphobia you are. #CASTAUTHENTICALLY! https://t.co/3WW1cOzrEE

— Steven Canals (@StevenCanals) July 3, 2018
Scarlett Johansson has proven time again that she is not much of an ally when it gets in the way of her personal advancement. I hope this new movie will be rewarded in the same way as GitS – mediocre reviews and a box office failure.

— Hanna Ines Flint (@HannaFlint) July 3, 2018
there are literally so many trans actors that could've been cast in this role. why do we keep casting Scarlett Johansson in roles where she doesn't fit the criteria? https://t.co/nnD7PKH5Gc

— anthony amorim is lo:st (@AnthonyAmorim) July 3, 2018
Johansson faced similar backlash when it was announced that she was starring in the 2017 film adaptation of the Japanese manga series Ghost in the Shell, whose director Rupert Sanders is also helming Rub & Tug.
The Avengers star issued a response to the backlash through her rep:
Tell them that they can be directed to Jeffrey Tambor, Jared Leto, and Felicity Huffman's reps for comment.
Well, that bold response is facing backlash as well.
wtf is this trash response Scarlett Johansson https://t.co/wCZwBtYpQH pic.twitter.com/0eQJUgJyaM

— e. oliver whitney (@cinemabite) July 3, 2018
On playing a trans man in her new film, Scarlett Johansson sounds dumb as hell pic.twitter.com/5ycags4iR8

— Ira (@ira) July 4, 2018
Scarlett Johansson had to know there would be justified pushback on her playing a trans man in a new movie. But WOW at this "update."

Scarlett Johansson's response to the people upset she's playing the role of a trans man is really something!!! https://t.co/0gfcbMQ76G pic.twitter.com/n1PXlslrXU

— shannon keating (@__keating) July 3, 2018

Is she insinuating her right to a play a trans man is a White Feminist™ issue bc cis white actors have played trans women? I'm disgusted. pic.twitter.com/V0a43UAJu5

— Kevin Allred (@KevinAllred) July 3, 2018
Scarlett Johansson is going to play a trans man — and just responded to criticism in the worst way https://t.co/DEUpXLiGWI pic.twitter.com/yQyah7VVIq

— Mic (@mic) July 3, 2018
Yeah, I'm gonna avoid Scarlett Johansson movies moving forward after her response. Even if this topic were complex (and it's not: trans people should play trans people), flippantly dismissing concerns over this new role really says a lot about her views regarding trans people.

— Charlotte Clymer?️‍? (@cmclymer) July 3, 2018
[image via Getty]
Have a tip we should know? tips@mediaite.com