Sebastian Gorka Reportedly Remained in White House Because No Other Agency Would Take Him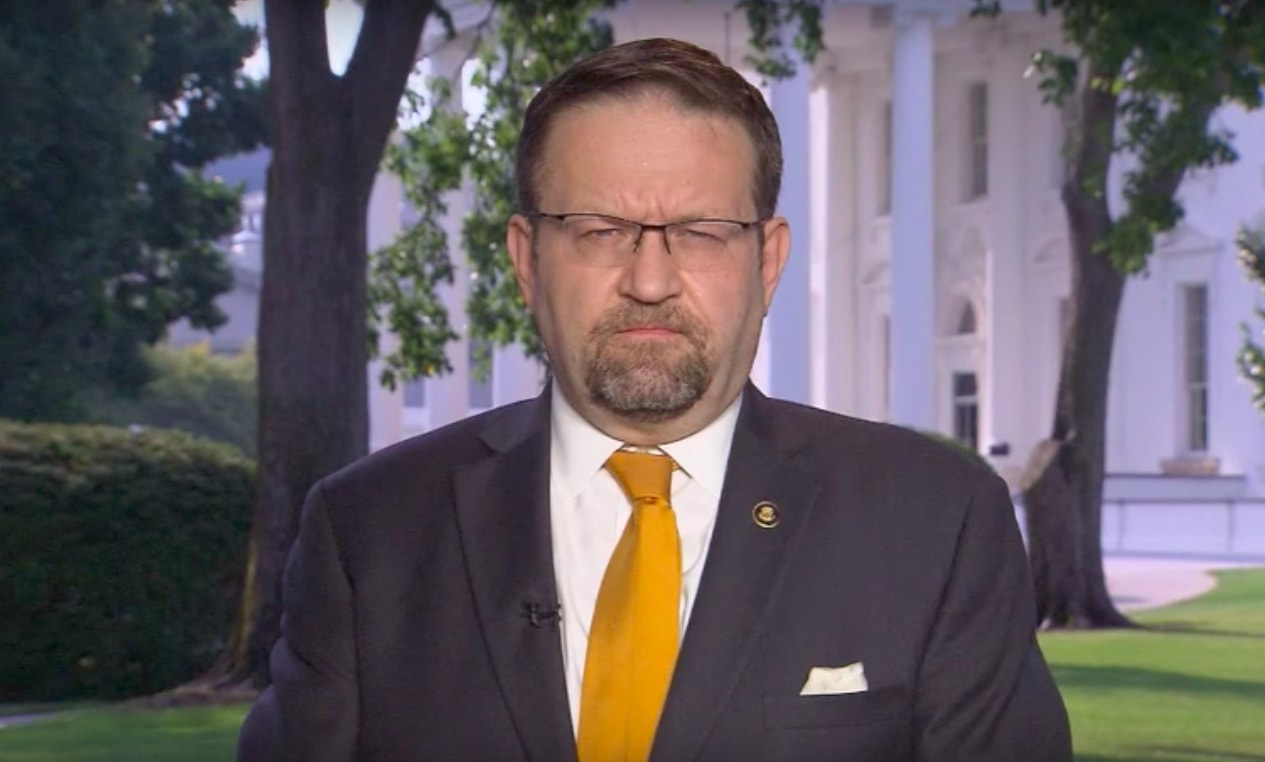 Back in April, when Sebastian Gorka was reported to be on the way out of the White House, there was one problem: no other agency wanted him, according to Rolling Stone.
A profile by Bob Dreyfuss takes a look at the self-proclaimed counter-terror expert, who somehow leveraged a questionable PhD and radical views on Islam into a job as deputy assistant in the White House.
According to "one insider" who spoke to Dreyfuss, "The White House tried to find him a job at another agency," in April, but fortunately for Gorka, "Nobody wanted him," so he stuck around.
And now the fortunes of the adviser who demands people call him "doctor" have turned around: he's snugly allied with senior White House strategist Steve Bannon, and Trump reportedly enjoys his endless cable news appearances.
But his expert bonafides have been called into question ever since he joined the Trump administration, and Dreyfuss reports that his 2008 PhD was "awarded by little-known Corvinus University of Budapest, an institution that several scholars who spoke to Rolling Stone described as having a questionable reputation":
"Corvinus is pretty low-tier, maybe third- or fourth-tier," says Daniel Nexon, a scholar at Georgetown University who has reviewed Gorka's dissertation. "He might as well have mail-ordered his Ph.D." Nexon ran its text through plagiarism software and found that portions of it were "repurposed."

"Gorka's thesis is about as legitimate as if he had been awarded it by Trump University," says Andrew Reynolds, a professor at the University of North Carolina who looked into Gorka's background. He says that of the three people who served as endorsers of Gorka's Ph.D., two didn't have any academic credentials whatsoever, and a third was György Schöpflin, a right-wing Hungarian politician who, Reynolds adds, was a Gorka family friend and once suggested studding a Hungarian border fence with pig heads to send a message to Muslim refugees.
The contents of the thesis are equally alarming, proposing the effective creation of a police state that is, according to one expert, "about as Nazi Germany- or Soviet Union-like a proposal as I've ever heard."
Others had equally alarming views on the bearded-man with a comically affected accent:
"It's surreal and quite horrifying that someone who's such an amateur has reached such heights," says David Ucko, associate professor in the Department of War and Conflict Studies at National Defense University. Adds Michael S. Smith II, a veteran terrorism analyst who's had unpleasant run-ins with Gorka, "This is not somebody who should be working anywhere near the White House." Even more bluntly, a colleague of Smith's, Cindy Storer, an ex-CIA terrorism analyst, said, "He's nuts."
The Rolling Stone story also points out that Gorka drives a Mustang "with a license plate that reads ART [OF] WAR."
[image via screengrab]
—
Follow Aidan McLaughlin (@aidnmclaughlin) on Twitter
Have a tip we should know? tips@mediaite.com
Aidan McLaughlin - Editor in Chief