Senator Mike Lee Rips James Comey for Leaking Memos on Trump: 'Very, Very Disappointing'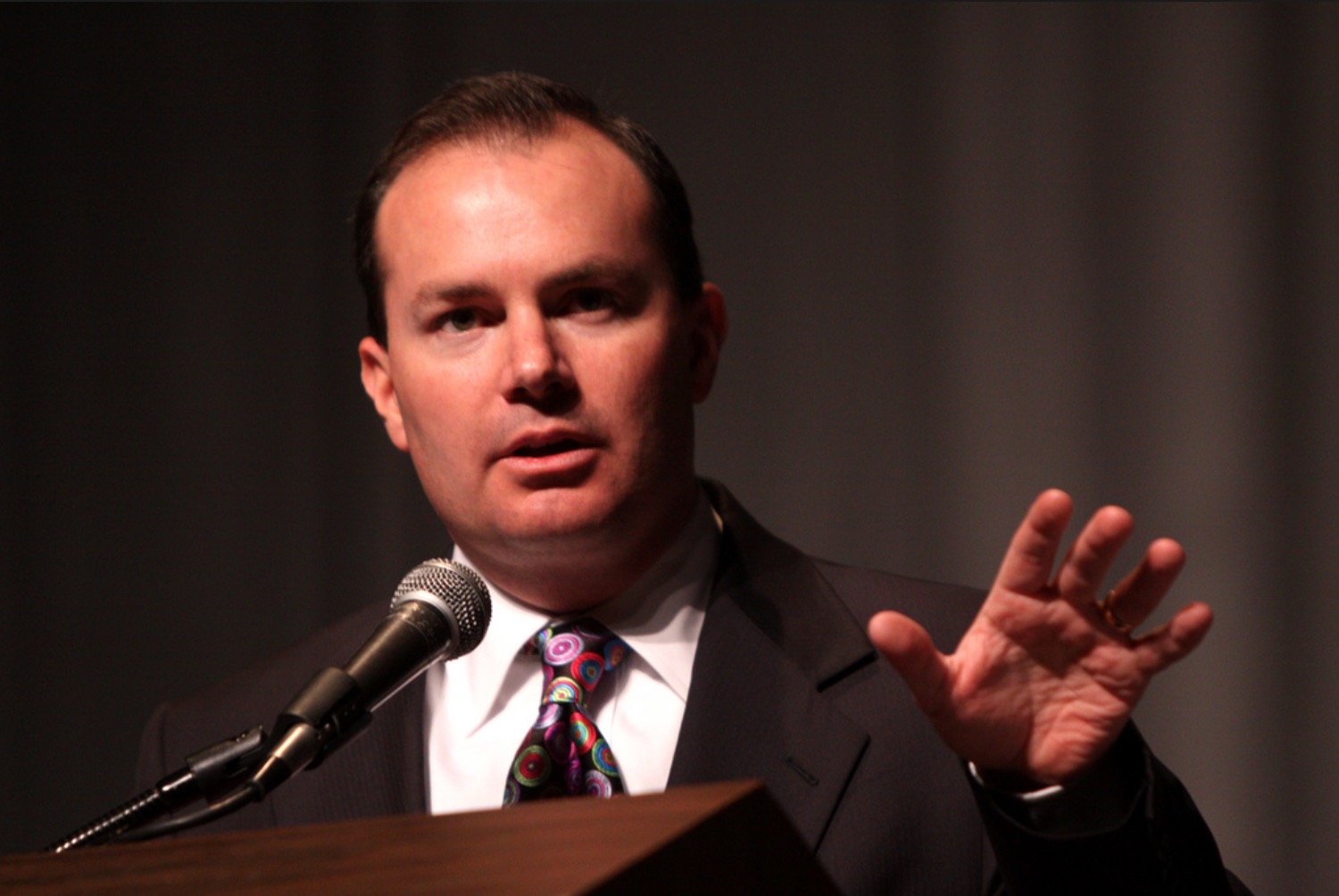 Mediaite columnist John Ziegler interviewed Senator Mike Lee (R-UT) for his podcast this weekend, and they held a solid debate about the implications that came out of James Comey's testimony before Congress.
Lee spoke approvingly of Comey's general credibility, though he said that the former FBI director damaged his own standing after what he admitted before the Senate Intelligence Committee. Lee was particularly unimpressed that Comey orchestrated the leaking of his personal memos in order to shape the story's evolution and generate calls for a special counsel on Russia's election-meddling.
"That was stunning to me and very very disappointing," Lee said. "The fact that we've got leaks within the government already, and the fact that you have somebody in as prominent a position as [Comey] was openly leaking things is a little bit discouraging."
Lee went on to say that he's curious to see if President Trump actually has any tapes on Comey, though he currently doesn't see anything that establishes a legal case for obstruction of justice or collusion with Russia. The Trump administration continues to face questions whether Trump recorded his interactions with the former FBI director.
Ziegler and Lee went on to discuss a variety of other issues pertaining to Utah's state government and GOP efforts to advance their agenda through Congress. A solid portion of the discussion went towards the historical evolution of federalism, and whether the American government has grown beyond the original intent and parameters of the Constitution
The two of them also discussed how the current state of the Republican Party will affect the "cultural debate" in defense of traditional Republican values. Ziegler was particularly interested in what Lee thought about the possibility that Trump's presidency could result in long-term losses for conservatism if Trump disenchants the country and fails to deliver beyond short-term political gains.
Listen above, via Free Speech Broadcasting.
[Image via Gage Skidmore]
— —
>> Follow Ken Meyer (@KenMeyer91) on Twitter
Have a tip we should know? [email protected]