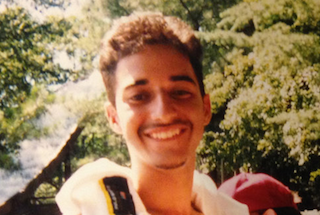 UPDATE — 6:15 p.m. ET: The court has not yet made a ruling on Syed's appeal. The information in the original post was based on a document in which a prosecutor argued against granting him the appeal. We regret the error and the article has been corrected below.
—
Adnan Syed's hopes of ever getting out of prison currently hang in the balance of the Maryland Court of Special Appeals. The man who was the subject of the massively-popular Serial podcast, which raised doubts about his guilt in the 1999 murder of his ex-girlfriend, high school student Hae Min Lee, currently has his final state appeal in the hands of that court.
The latest appeal by Syed's lawyers did not concern the reliability of Jay Wilds' testimony (a primary subject of both Serial and a major follow-up interview by The Intercept) but rather the alleged actions of his original lawyer, Christina Gutierrez. Syed claims that he requested a plea deal from his lawyer and she never took that message to the prosecutors in the case.
If the appeal is denied, the convict's last hope at this point appears to be a petition from Deirdre Enright of the Innocence Project Clinic at University of Virginia Law School to analyze DNA evidence that was never tested in the original investigation.
As Enright told Serial's Sarah Koenig on a later episode of the podcast, she and her team of researchers have identified a serial killer who was active at that time in Baltimore named Ronald Lee Moore and could be a possible alternative suspect in the case.
[h/t Vox]
[Photo via Serial]
— —
>> Follow Matt Wilstein (@TheMattWilstein) on Twitter
Have a tip we should know? tips@mediaite.com