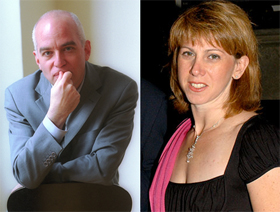 The battle over the legality and ethics of news aggregation has been heating up all week. This morning we collected all of the punches thrown in the massive fight on Twitter between four journalists that went on yesterday afternoon. That all appeared to end amicably enough, with the main combatants, Nicholas Carlson and Anthony De Rosa, seemingly laughing about it this morning. Unfortunately though, the other fight on the subject, the one between The Wrap's Sharon Waxman and Michael Wolff of Newser, has not ended nearly as well. Waxman has just posted on her site that The Wrap's legal council has sent a cease and desist letter to the folks at Newser.
In her post, Waxman gives an explanation of her feelings on the subject as well as a link to the full letter. Here's a taste:
"Newser's conduct violates The Wrap's rights because: (1) The Wrap generates and gathers time-sensitive information at a cost, including, without limitation, original stories ferreted out and reported by The Wrap's full-time employees and paid contributors; (2) Newser free-rides on The Wrap's sweat of the brow by publishing summaries of these stories without affording The Wrap appropriate credit and a prominent link; and (3) Newser is in direct competition with The Wrap. Thus, Newser's conduct, in addition to amounting to garden variety plagiarism, constitutes unfair competition and violates certain deceptive trade practices statutes. I refer you to the Davis E-Mail for appropriate ways to credit The Wrap when summarizing, i.e., re-writing, The Wrap's stories."
One of the most interesting items of note in Waxman's post comes at the end, however, where Waxman states that she and Wolff will both be appearing on Reliable Sources on CNN this Sunday. We certainly cannot wait for that.
Have a tip we should know? tips@mediaite.com