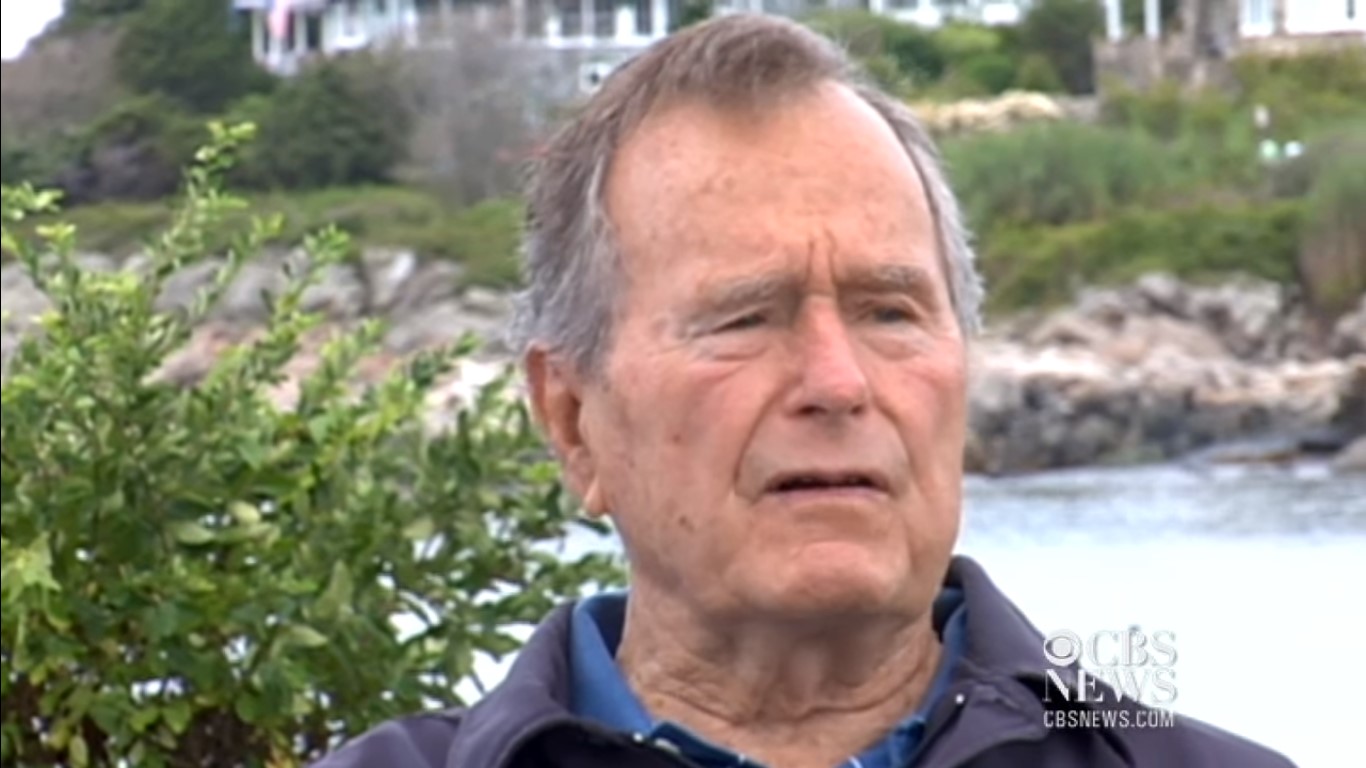 At least six women have now accused George H.W. Bush of sexual harassment — specifically, groping without consent — as Roslyn Corrigan has come forward and said the former president grabbed her buttocks in 2003 when she was just 16.
"My initial action was absolute horror. I was really, really confused. The first thing I did was look at my mom and, while he was still standing there, I didn't say anything. What does a teenager say to the ex-president of the United States? Like, 'Hey dude, you shouldn't have touched me like that?'" said Corrigan to Time in her first public statement on the incident.
Bush — who was 79-years-old at the time — allegedly groped the 16-year-old during a photo-op at a CIA event in Texas. Corrigan's story aligns with the other Bush accusers, who claim the ex-president also inappropriately grabbed their bodies while taking pictures, and their accusations inspired her to finally speak up on the incident. The woman's family and friends also stood-by the accusation, per Time.
Corrigan notes that this goes beyond a normal case of sexual harassment, as she was just teenager at the time. "I don't know, maybe it never really hit people that I was a child at the time and that goes beyond a guy being inappropriate in the workplace to a peer or somebody in his age range," she said.
Adding again, "I was a child."
A Bush spokesperson claimed the ex-CIA director "simply does not have it in his heart to knowingly cause anyone harm or distress," but also admitted he has been known to touch "women's rears in what he intended to be a good-natured manner." It is worth noting that many people defending Bush against these accusations excuse it because he uses a wheelchair, causing picture posing to be awkward at times.
However, during the time Corrigan alleges the incident took place, Bush was not in a wheelchair and was standing perfectly upright.
[featured image via screengrab/YouTube]
Follow the author on Twitter (@calebecarma).
Have a tip we should know? [email protected]