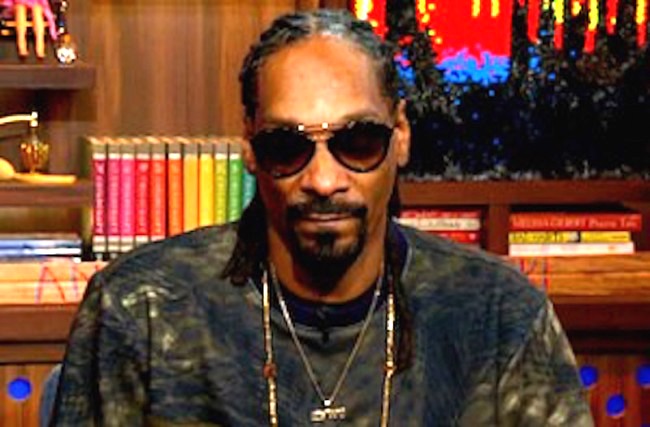 It's no secret that Snoop Dogg politically disagrees with President Trump, and it seems the West Coast rapper took his dislike to the next level yesterday in a now-deleted Instagram picture.
The rapper posted this picture earlier this week in order to promote his upcoming EP "Make America Crip Again." As you can see, the image shows him standing in a morgue next to a corpse with a "Trump" name tag and the American flag draped over it.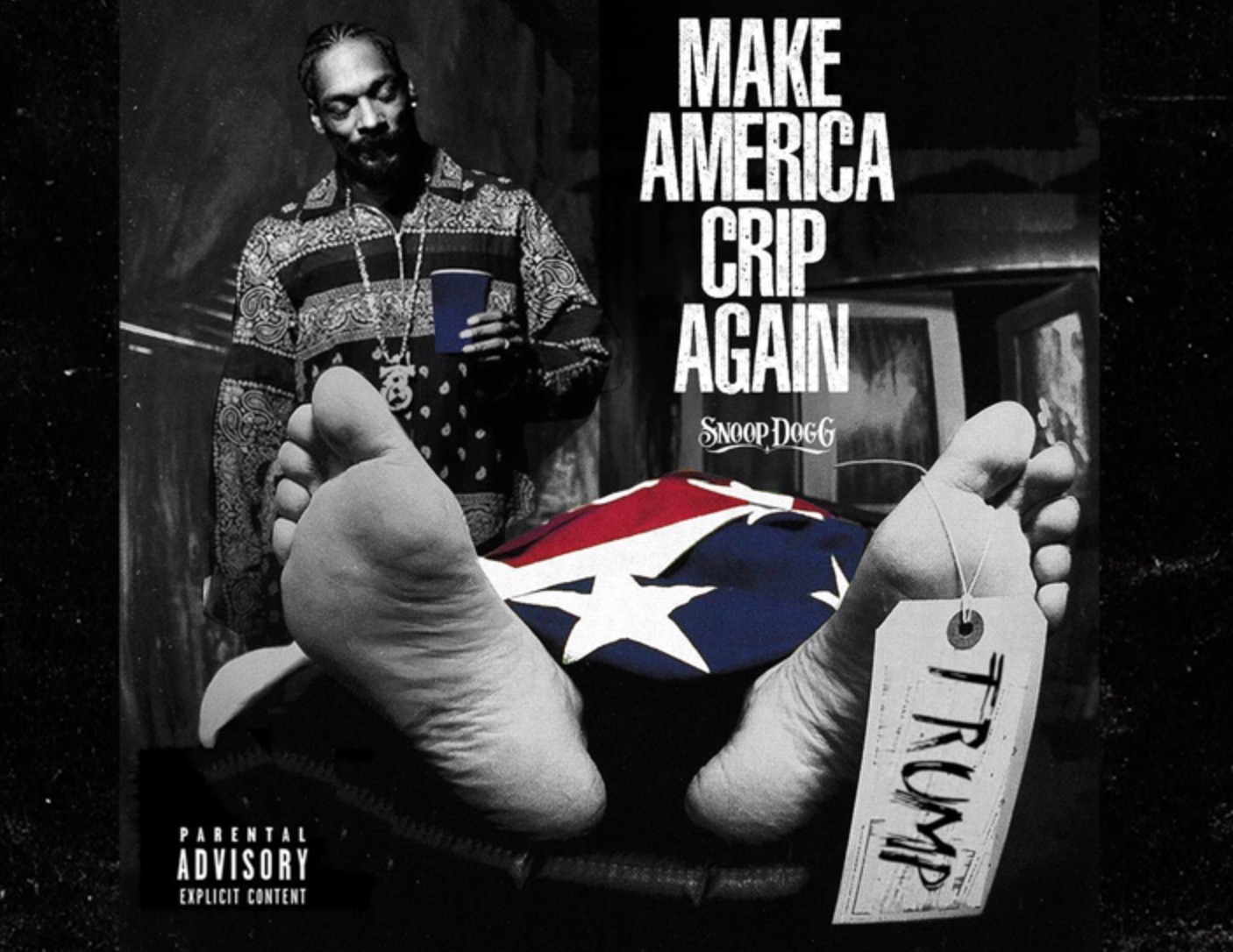 The picture seems to be a take on Ice Cube's "Death Certificate" album cover from 1991, where the rapper is standing over a dead Uncle Sam.
"The president says he wants to make America great again. F*ck that shit. We gonna make America crip again," Snoop Dogg raps in the track.
The rapper gave a statement to Rolling Stone where he talked about how his song also makes reference to Colin Kaepernick and other sociopolitical topics. He insisted that the track is "not a statement or a political act" while also talking about what he meant by "crip."
"In my lifetime, that's when young black men in impoverished areas organized to help their communities and to take care of their own because society basically left them for dead. A lot of people glorify the gang-banging and violence but forget that in the beginning, the Crip's main and sole purpose was to be the reflection of the Black Panthers. They looked after kids, provided after-school activities, fed them and stepped in as role models and father figures."
Earlier this year, the Doggfather faced significant controversy after he made a music video where he pointed a gun at a clownish depiction of Trump.
[Image via screengrab]
— —
>> Follow Ken Meyer (@KenMeyer91) on Twitter
Have a tip we should know? tips@mediaite.com