Someone Finally Purchased Dr. Harold Bornstein's Personal Website With Hilarious Results
On December 4, 2015 as Donald Trump was ratcheting up his attacks against his Republican rivals to win the party nomination, the candidate turned to his longtime doctor — a gastroenterologist named Dr. Harold Bornstein — for a letter verifying Trump's personal health.
What followed was one of the most bizarre single-page letters ever written, with the questionably quack doc noting that Trump's lab results were "astonishingly excellent." The doctor — an actual doctor, in the medical field, with real degrees on his wall and everything — proceeded to declare in the letter — "If elected, Mr. Trump, I can state unequivocally, will be the healthiest individual ever elected to the presidency."
The letter raised some eyebrows at the time, but has come until a stark magnifying glass again in recent weeks the more that Trump has tried to deflect, painting Hillary Clinton's personal health in murky ways. NBC News caught up with Bornstein for a brief exclusive, where the Manhattan-based doctor admitted that he wrote the letter in five minutes while Trump waited outside in the limo.
"I think I picked up his kind of language and then just interpreted it to my own," he said. He continued, "I like Donald Trump because I think he likes me."
One of the more bizarre elements of the Bornstein letter was the URL at the top —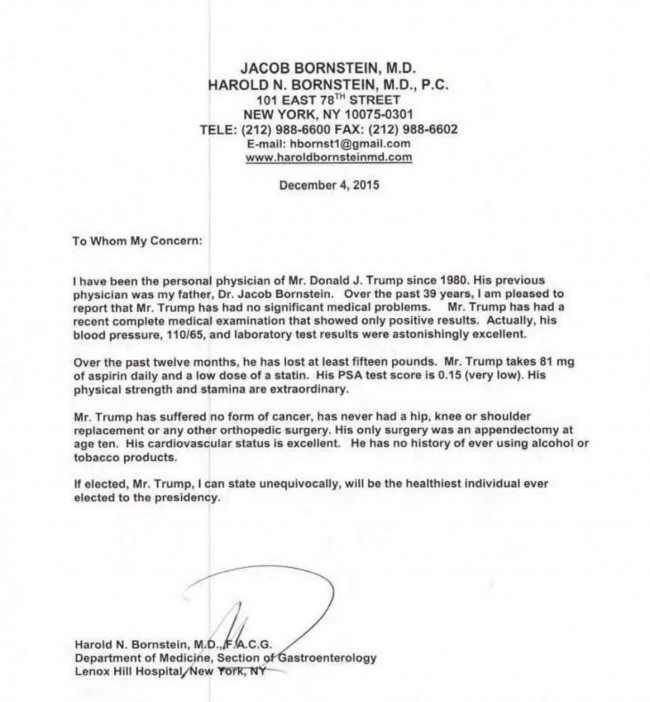 — www.haroldbornsteinmd.com, which never directed to any sort of real homepage. Last week in fact, Bornstein confirmed to Mediaite and LawNewz exclusively that the, "Domain [was] taken down."
That is, until now.
Someone commandeered the URL and has it redirecting to a site for a product called the Annoying Teddy, a teddy bear that will obnoxiously sing a pitchy rendition of "Happy Birthday" for THREE. DAMN. HOURS.
The website says. "[T]he teddy bear is real and it's very annoying! We spent more than two years crafting the perfect annoying teddy bear that would piss off someone you dislike or like."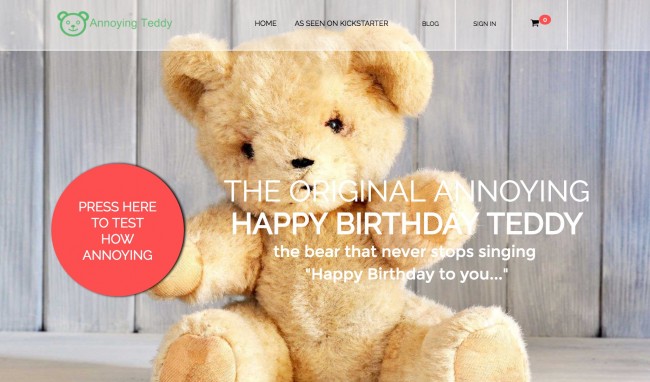 For only $19.99, you can own your very own Annoying Teddy; the site distinguishes between the Annoying Teddy and other birthday gifts by saying, "There are thoughtful birthday gifts and then there are birthday gifts born out of the bubbling cauldron of hell. The AnnoyingTeddy falls into the latter category."
Hey, would you look at that? Corey Lewandowski (9/18) and Stephen Bannon (11/27) both have birthdays coming up. I know just the gift.
Have a tip we should know? tips@mediaite.com