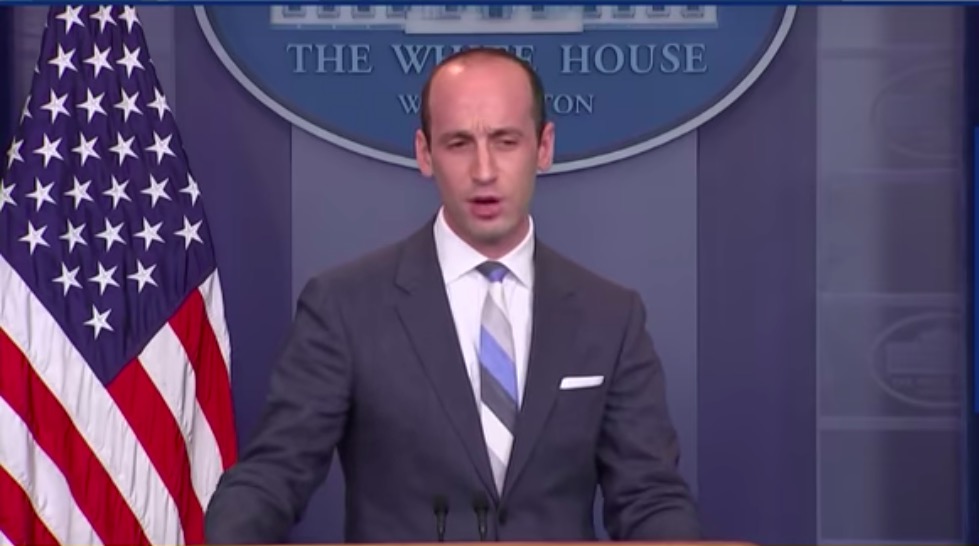 Stephen Miller, Prince of the Netherworld, can't handle the heat – and some raw fish paid the price.
According to The Washington Post, Miller is one of the senior Trump officials being heckled on the streets of D.C. due to the administration's policies.
You may remember Miller from this January extremely off-putting interview with Jake Tapper in which he looked like a man possessed trying to convince the Dictator-in-Chief through a TV screen to love him by saying over and over again what a smart, resourceful, amazing man he is.
Turns out Miller hasn't gotten any less weird since then. The Post reports that while getting some takeout Japanese food, Miller was followed out of the restaurant by a bartender who called his name and gave him the finger while shouting curses at him. This got Miller so incensed that he just chucked the sushi in the garbage. It was $80 worth of food.
Now, for many of us, wasting that much (ostensibly) good food because you threw it out in a fit of anger may be something you might want to keep to yourself. But not Stephen Miller: The reason we know about this at all is because Miller reportedly told the story to his colleagues in the White House.
Guess Miller's "zero tolerance" policy also applies to eating food made by people who hate him. If that's the case, Steve will need to take up cooking or he's gonna starve.
[image via screengrab]
Have a tip we should know? [email protected]