Swiss Band 'Yello' Threatens To Sue Karl Rove Super PAC Over Ferris Bueller Song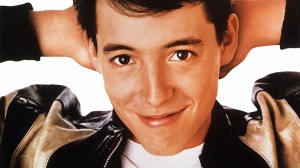 Chica-chicaaaaah! Did Karl Rove's American Crossroads Super PAC use the song made famous from Ferris Bueller's Day Off in its new anti-Obama attack ad without permission?
The Swiss electronica band Yello is up in arms over a controversial new anti-Obama ad commissioned by Rove and his Super PAC American Crossroads. In between the various cool things that Obama does in the ad is a deep-voiced "Oh yeah" that sounds just like the band's "Oh Yeah" made famous in the 1986 movie.
"Yello were not asked, and would not have given permission for such a political campaign," band spokesman Peter Vizthum told political reporter McKay Coppins. "We'll have the legal options checked here."
RELATED: Karl Rove Attacks President Obama's Cool
Coppins observes that there is a dispute as to whether the sound effect is actually from the song.
Jonathan Collegio, a spokesman for American Crossroads, denied they were using Yello's sound.

"The audio was taken from a sound effect website, then processed and lowered by 4 half-steps for pitch to produce the desired sound for the video," Collegio said.
Did Rove go too far? (As Bueller would note, "A: You can never go too far. B: If I'm gonna get busted, it is *not* gonna be by a guy like *that*.")
The Atlantic's Alexander Abad-Santos argues it's not the same song, though the 'Oh yeah' featured in Rove's ad sounds similar to the song.
What do you think?
Listen to Yello's "Oh Yeah" from Ferris Bueller's Day Off below:
And here is the American Crossroads ad in question:
Have a tip we should know? tips@mediaite.com