Texas GOP Bigwig Objects To Jewish House Speaker, "Got Into Politics To Put Christian Conservatives Into Office"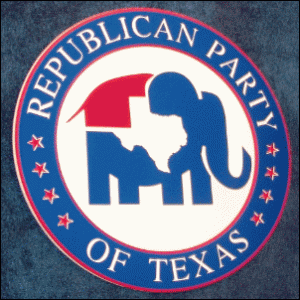 So much for the Christmas spirit. This afternoon, Ben Armbruster of Think Progress published a blog post about Texas Tea Partiers who are working to oust Rep. Joe Straus from his position as the state's House Speaker. Straus's detractors aren't working against the representative because of his political views—Straus is a Republican. Instead, they're calling for him to be thrown out of office because he's Jewish.
Since November, the anti-Strausites have been circulating emails that deride Straus's religion and declare that only a "true Christian speaker" would be fit to serve in the House. Abby Rapoport of the Texas Observer has also obtained an email conversation between Rebecca Williamson and John Cook, two members of the Texas State Republican Executive Committee (SREC). In it, Cook complains that Texans "elected a house with Christian, conservative values. We now want a true Christian, conservative running it. This is not about Straus, this is about getting what the people want."
He dug himself even deeper during a subsequent phone interview with Rapoport:
"When I got involved in politics, I told people I wanted to put Christian conservatives in leadership positions," he told me, explaining that he only supports Christian conservative candidates in Republican primary races.

"I want to make sure that a person I'm supporting is going to have my values. It's not anything about Jews and whether I think their religion is right or Muslims and whether I think their religion is right. … I got into politics to put Christian conservatives into office. They're the people that do the best jobs over all."
Still, says Cook, he isn't an anti-Semite because—guess what!—he has two Jewish friends. Oh, and because his "favorite person that's ever been on this earth is a Jew"—Jesus Christ. Well, that clears everything up!
[h/t Think Progress]
Have a tip we should know? tips@mediaite.com