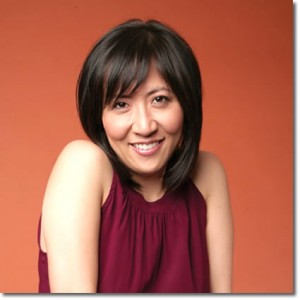 As the New York Times reports today, Hollywood trade publications have been slowly dying for years—due mainly to ever-decreasing ad revenues and stiff competition from blogs like Nikki Finke's Deadline Hollywood.
The Hollywood Reporter, however, isn't going down without a fight. Brooks Barnes and Jeremy W. Peters write that as of next month, the venerable trade paper—now in its 80th year of publication—is going to be reborn as a large-format, weekly glossy magazine.
New editorial director Janice Min is the driving force behind the switch. Min is best known for editing Us Weekly for six years, transforming that magazine into a celebrity news giant and almost doubling its circulation. She joined the Reporter in June.
The magazine's facelift will go beyond mere aesthetics. As the Times explains:
The Reporter wants to transform the way it does business but also change the model that has allowed the Hollywood trade publications to exist for nearly a century. Heavily dependent on advertising from the entertainment industry, publications like Variety and The Reporter have long provided favorable coverage of the films and studios that pay their bills. Mr. Beckman [CEO of e5 Global Media, The Reporter's parent company] is gunning for a larger slice of the advertising market: beauty, fashion, consumer electronics and liquor, for starters.
Additionally, Beckman and Min plan to increase their magazine's circulation from 47,000 to 60,000, and to increase the Reporter's staff by 50%.
Already, Brooks and Peters write, the revamped Reporter has attracted ire from some in the entertainment industry by writing unflattering articles about ousted ABC exec Stephen McPherson and Time Warner. Can the magazine's new, aggressive approach save this bastion of old media? Only time will tell—though Min's efforts do seem to be a step in the right direction.
Have a tip we should know? tips@mediaite.com