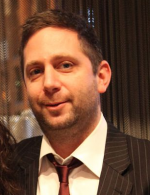 While I congratulate Mark Zuckerberg on being named Time's person of the year it makes me wonder whether we have taken our social networking euphoria to bubble extremes. The stock market is salivating over a Facebook IPO and from what I read the current valuation is somewhere north of $43 billion. Speculation is that Facebook's current year revenues are around $2 billion. Google's (GOOG) market valuation is almost five times that at $190 billion and current year revenue is about $22 billion. These two Internet behemoths sport a combined market valuation of $230 billion on $23 billion in revenue. There have been times in history when the U.S. stock market traded at a Price to Earnings below 10, less than these companies' combined Price to Sales. That is a rather shocking comparison.

Unreal Expectations
Yesterday Wedbush Morgan analyst Lou Kerner raised his rating on Google to Outperform from Neutral and set a $750/share price target for the company's shares, saying:
"We are raising our rating and price target on Google based on our belief that mobile and social secular trends are accelerating the growth of time spent online and the growth of global searches. Coupled with the increasing global domination of Android, strong moves in local, rapid market share gains by the Chrome browser, and the potential of Chrome OS, we believe Google is remarkably well positioned to benefit from the major secular trend of our times — the digitization of human life."
The problem with this thesis is that even as we "digitize" our lives, the population's consumption patterns remain finite. Growth is constrained by the absolute spending power of businesses and consumers. Even if the form of consumption shifts there are still limits on the value attainable. While the market gets creative with new ways to justify higher valuations, remember "price per click" from the first internet bubble, as a company's size increases growth becomes more difficult.
In a recent blog post, author and former venture capitalist Peter Sims talks about the challenges Google faces not to suffer the same fate as every other dominant tech company before it:
The company has run out of easy growth opportunities and must now find big chunks of new revenue. With the core search business maturing, Google increasingly seems to increasingly feel the need to make some "big bets." That is a problem that maturing companies face that CEOs call "the tyranny of large numbers."
Great Companies/Bad Stocks
There is no doubt both Google and Facebook are fantastic and wildly innovative companies that have changed consumers' lives and consumption patterns. What they have not done is changed the rules of investing or altered the limitations posed by a finite economy. Both companies carry massive and historically unprecedented valuations only witnessed in previous stock market bubbles. During the internet bubble of 2000, InfoSpace (INSP) stock traded for $1300, it now fetches $8/share. So while we take a moment to toast Zuckerberg's accomplishments, I wonder if it marks the top of the current iteration of the Internet stock bubble.
Steven Bulwa is an investment analyst with a focus on new developments in technology and the companies poised to benefit. He has contributed to TheStreet.com, Realmoney.com and SeekingAlpha.com, among others. Come to www.bulwatechreport.com, or follow @BulwaTech, to learn about technology companies with true growth prospects for 2011 and beyond.
Have a tip we should know? tips@mediaite.com