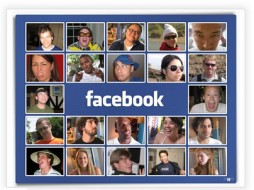 This is the sort of scary story that might cause people to think twice about the new Facebook locations feature, or alternately provide the plot for a new teen thriller. CNN is reporting that after a 'hit list' of 69 names was posted on Facebook last week three of the people listed on it have been killed in Southwestern Colombia.
The police are unsure who posted the list in the first place, though all signs apparently point to a local criminal gang known as Los Rastrojos and/or a Marxist guerrilla group called the Revolutionary Armed Forces of Colombia. Additionally, when the list was first posted they presumed it was a joke. Not any more:
The hit list on Facebook, which was posted August 17, gave the people named three days to leave the town of Puerto Asis or be executed, said Volmar Perez Ortiz, a federal official whose title is defender of the public.

Police at first thought the posting was a joke, Perez said in a statement issued Saturday. But the publication of a second list with 31 additional names led authorities to convene a special security meeting Friday, Perez said.

The posting of the lists and the meetings occurred after the first two killings, which took place August 15, Perez said….Also, on the list was Norbey Alexander Vargas, 19, who was killed August 20.
The fact the list was posted after two of the killings took place suggests it could have been a retroactive scare tactic, but still! Needless to say, the residents are understandably in a panic. CNN says Facebook has yet to return calls for comment, though presumably if they are cracking down on pot ads they also have their eye on 'hit lists.'
Have a tip we should know? tips@mediaite.com