Tim Cook Announces Apple Will Enhance iCloud Security After Celebrity Photo Scandal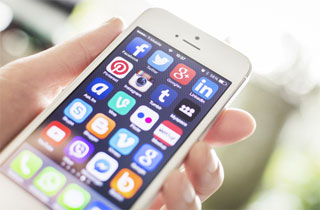 After being roundly criticized for refusing to admit that their lax security measures led to this week's massive celebrity nudes leak, Apple announced today that they would revamp iCloud's security.
In an interview with the Wall Street Journal, CEO Tim Cook said that Apple would address many well-known weaknesses in iCloud's security — notably, that people could easily reset passwords by correctly guessing answers to their security questions. (People have known this trick since 2008.) The new security measures will include two-factor authentication, as well as push notifications when someone attempts to change an iCloud password, log into an account from any new device, or restore iCloud data on a new computer.
The Journal noted that prior to this incident, Apple only notified users users "when someone tried to change a password or log in for the first time from an unknown Apple device."
Previously, Apple claimed that there was no significant security breach of Apple's servers, and that the celebrities whose photos were leaked had fallen prey to standard phishing attacks. But Cook pointed out that the problem was less of an engineering issue, and admitted Apple had a responsibility to ensure its customers knew how to keep their data out of the hands of hackers.
"When I step back from this terrible scenario that happened and say what more could we have done, I think about the awareness piece," he told the Journal. "I think we have a responsibility to ratchet that up. That's not really an engineering thing."
[h/t TechCrunch]
[Image via Twin Design / Shutterstock.com]
—
>> Follow Tina Nguyen (@Tina_Nguyen) on Twitter
Have a tip we should know? tips@mediaite.com