Tim Cook: Apple Has 'No Sympathy for Terrorists' But Unlocking iPhone Sets 'Dangerous Precedent'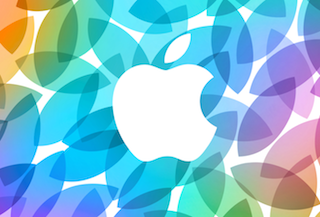 Tim Cook released a new customer letter today, expressing hope that Apple's shared battlefield with the government could be switched from the courtroom to Congress.
The tech CEO continues to resist FBI calls to unlock San Bernardino killer Syed Farook's iPhone despite new orders from the Justice Department and criticism from various figures. Cook has repeatedly warned that creating such technology would open a cyber-security hole for all their customers that the government and hackers could exploit across the board.
The letter explains that Apple already gave up all the information they had on the phone and emphasized "we have no sympathy for terrorists." Nonetheless, Apple impressed that "should the government be allowed to order us to create other capabilities for surveillance purposes, such as recording conversations or location tracking? This would set a very dangerous precedent."
The letter also addressed a recent announcement from the House Energy and Commerce Committee where Cook was invited to appear opposite FBI director James B. Comey for a hearing on encryption. Cook seemed to express interest in this as the letter suggested Apple would "gladly participate" in an effort to form a congressional committee dedicated to studying encryption and maintaining privacy rights.
"We feel the best way forward would be for the government to withdraw its demands under the All Writs Act and, as some in Congress have proposed, form a commission or other panel of experts on intelligence, technology and civil liberties to discuss the implications for law enforcement, national security, privacy and personal freedoms."
[h/t New York Times]
[image via shutterstock]
Have a tip we should know? tips@mediaite.com