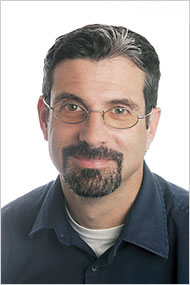 The New York Times' Tom Zeller has left his job as the paper's energy to take on the role of the Huffington Post's senior reporter, energy and environment. According to the site's founder, Arianna Huffington, Zeller will be charged with covering "the economic and social implications of energy and climate policy, including the impact on the health of our communities."
This makes Zeller the third big name that has left The New York Times for HuffPost after national editor Tim O'Brien and business editor Peter Goodman. And with good reason, apparently: according to a source at the paper, the move is "all about the money," even if Zeller won't exactly be making the $400,000 and $350,000 O'Brien and Goodman are raking in, respectively.
Said Zeller of the move:
It's been a source of great pride for me to walk through the doors of The New York Times every day, and I've just been so immensely lucky to have had the opportunity to grow and learn the craft in that environment. I will truly miss the folks there. But I also think it's critically important that we continue developing and nurturing a diverse new ecosystem of quality journalism across a variety of platforms and business models.
He also told Business Insider that he sees the move to HuffPost / Aol as a "new adventure" in newly-charted territory.
In addition to effectively poaching Zeller from the NYT, HuffPost has also brought aboard Paul Raushenbush, who is leaving his position as Princeton's associate dean of religious life to become HuffPost Religion's senior editor.
h/t Business Insider
Have a tip we should know? tips@mediaite.com