Top Editor For National Enquirer and Other Gossip Mags Accused of Sexual Misconduct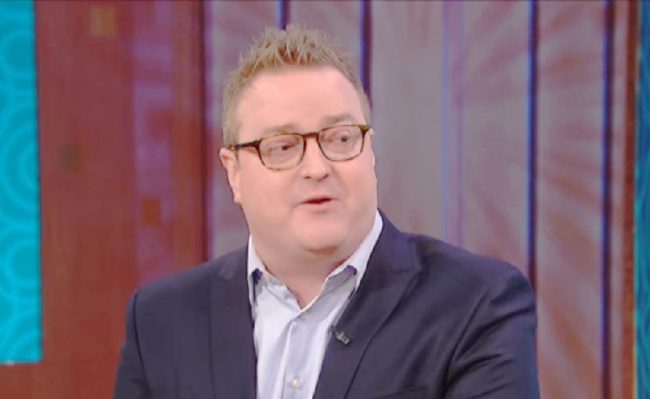 In an exclusive report by the Associated Press, at least 12 former employees claimed that American Media's chief content officer had forced women to watch pornographic material, discussed the sex lives of other female employees and talked about his own sexual activity openly within the newsroom. American Media is the publisher of National Enquirer, Us Weekly, Star and a number of other supermarket tabloids and magazines.
The report noted that Dylan Howard engaged in this behavior while he was working out of AMI's Los Angeles office. The company ended up doing an internal inquiry in 2012 following complaints. Following the inquiry, Howard stopped working at that office and quit shortly after. He would be hired back by the company a year later.
Former employees, such as ex-RadarOnline senior editor Maxine Page, told the AP about some of the behavior they witnessed from Howard:
Howard made inappropriate comments to and about one of those women, Page and six other ex-employees said. Howard told employees in the newsroom he wanted to create a Facebook account on behalf of the woman's vagina, commented on her sex life and forced her and other female employees to either watch or listen to graphic recordings of sex involving celebrities despite there being no professional rationale for doing so, they said.

A former senior editor recalled Howard wrongly claimed during a newsroom meeting that the woman had had sex with a journalism source and praised her for it, saying she needed to "do what you need" to get a story.
A lawyer for AMI, Cam Stracher, stated that the 2012 investigation didn't show any "serious wrongdoing" and that Howard's behavior never "rose to the level of harassment that would require termination." A spokesman for the company, Jon Hammond, described the employees that formally complained and brought about the inquiry into Howard as "disgruntled."
[image via screengrab]
—
Follow Justin Baragona on Twitter: @justinbaragona
Have a tip we should know? tips@mediaite.com