Trump Announces 'Major Investigation' Plans Into Voter Fraud Including by Those 'Who Are Dead'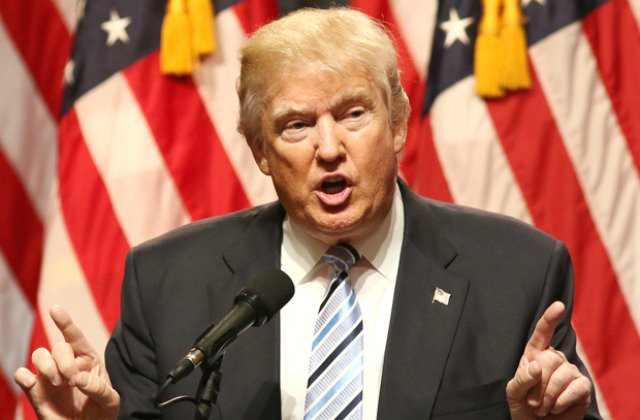 This is real life.
Moments ago, the President of the United States Tweeted that he will be asking to launch a "major investigation" — using actual government resources, I can only assume, unless he plans on personally bankrolling that himself, too — into claims of voter fraud that purportedly plagued the general election despite the nonexistent evidence that supports them.
I will be asking for a major investigation into VOTER FRAUD, including those registered to vote in two states, those who are illegal and….

— Donald J. Trump (@realDonaldTrump) January 25, 2017
even, those registered to vote who are dead (and many for a long time). Depending on results, we will strengthen up voting procedures!

— Donald J. Trump (@realDonaldTrump) January 25, 2017
President Trump has alleged that millions of "illegals" voted in the election, and that it was this group — anywhere from 3 to 5 million, he reportedly told a group of lawmakers this week — that handed the popular vote win to Hillary Clinton. The President said that he will have the investigation look into the voting practices of "those who are illegal and even, those registered to vote who are dead."
The announcement comes just one day after press secretary Sean Spicer got pelted with questions from the press in his daily press briefing about the personally held beliefs by the Commander in Chief about this allegation. It resulted in a incredulous response from journalists covering the story; MSNBC's Ari Melber took Spicer to task in a blistering rebuke, saying, "it makes no sense because it's not supposed to make sense because it's a conspiracy theory, but this is reality now. This is not alternative facts."
—
J.D. Durkin (@jivedurkey) is an editorial producer and columnist at Mediaite.
This is an opinion piece. The views expressed in this article are those of just the author.