'Mad Alex!' Trump Called Former Scottish Prime Minister Names in Letters About Golf Course Dispute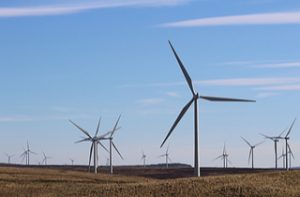 Several of President Elect Donald Trump's many ongoing controversies in recent years stemmed from Trump International Gold Links, his golf course in Scotland. This includes everything from building a wall so neighbors who wouldn't sell their property to him couldn't see the course (and billing them for it) as well as his opposition to a nearby wind farm that he felt would be an eyesore. It's the latter that's back in the news on Wednesday, as Huffington Post U.K. received the response to a public records request for all of the letters that Trump sent to Alex Salmond, then Scotland's First Minister (effectively the Scottish Prime Minister).
The messages start off somewhat cordial but get increasingly abusive in what Salmond had referred to as "green ink letters." At first, Trump expressed disappointment that the wind farms, which he said he had been told were not happened, got approved, calling them "ugly cloud hanging over the great Scottish coastline." Within a few weeks, Trump was sending Salmond "another of many bad articles on wind projects and the trouble they are having" in the hope that "Aberdeen's magnificent coastlines will not be destroyed by these monsters!" For some reason, "monsters" was underlined by hand with what looks like a Sharpie on the typed letter.
After a few months without a written reply, Trump started to get into attack mode, saying that "You seem hell bent on destroying Scotland's coastline and therefore, Scotland itself — but I will never be 'on board,' as you have stated I would be, with this insanity." He goes on to compare the visual of wind turbines to "looking through the bars of a prison" for Scottish citizens, adding that tourists won't visit anymore for the same reason. But Trump insisted he was "doing this to save Scotland and honor my mother, Mary Macleod, who, as you know, was born and raised in Stornoway."
From there, Trump gets increasingly hostile, eventually taking to calling Salmond "Mad Alex, the man who destroyed Scotland" by suggesting that will be his legacy for centuries to come. Eventually, in April 2012, Salmond send a calmly written, detailed response, only for Trump to send another eight to nine (it's unclear if he got the reply yet before he sent his next letter a week later) letters over the next year or so.
[Photo: Shutterstock]
Have a tip we should know? tips@mediaite.com