Trump Floats Unverified Claim There Are Muslim 'Prayer Rugs' at Southern Border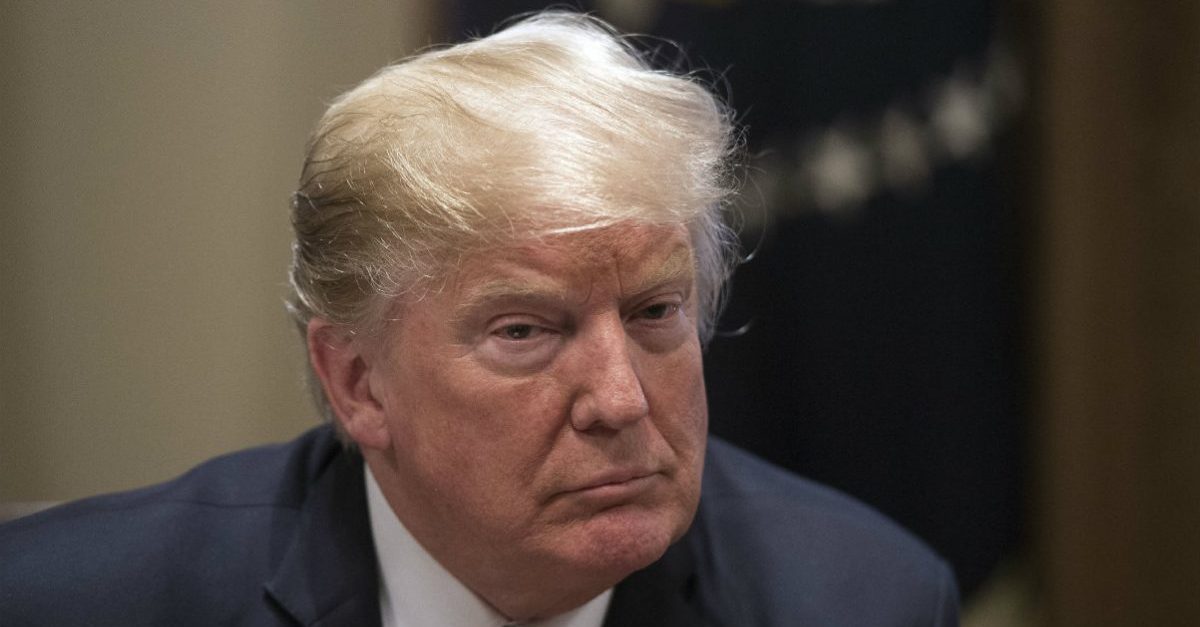 In a tweet issued Friday, President Donald Trump ramped up his scare-mongering over immigration by suggesting Muslims are crossing the border between Mexico and the U.S. and leaving behind their prayer rugs.
The president cited an eyebrow-raising Washington Examiner report, which interviewed a rancher on the border who requested anonymity to claim that people have found Islamic prayer rugs on their property.
Border rancher: "We've found prayer rugs out here. It's unreal." Washington Examiner People coming across the Southern Border from many countries, some of which would be a big surprise.

— Donald J. Trump (@realDonaldTrump) January 18, 2019
The anonymous rancher doesn't provide any evidence, but claims that in the last 6 months, the nationalities of detained border crossers included "Chinese, Germans, Russians, a lot of Middle Easterners, [and] those Czechoslovakians," not just people from Mexico and Central America. Czechoslovakia, it should be noted, is a country that has not existed since 1992.
"There's a lot of people coming in not just from Mexico," the rancher said. "People, the general public, just don't get the terrorist threats of that. That's what's really scary. You don't know what's coming across. We've found prayer rugs out here. It's unreal. It's not just Mexican nationals that are coming across."
The Trump administration has repeatedly made the false claim that thousands of known or suspected terrorists have come across the border. White House Press Secretary Sarah Sanders was fact-checked live when she pushed the claim on Fox News, and after that data from U.S. Customs and Border Protection found that only 6 migrants on the watch list were detained on the southern border for the first half of 2018's fiscal year.
The claim that prayer rugs are being found on the border has been a trope in right wing media for years. Famously, Breitbart once claimed to have discovered a "Muslim prayer rug" at the border in Arizona. It was an Adidas shirt.
— —
>> Follow Ken Meyer (@KenMeyer91) on Twitter
Have a tip we should know? tips@mediaite.com