Chris Christie Dishes on How Jared Kushner 'Tried to Stop' Him By Crashing Meetings And Leaking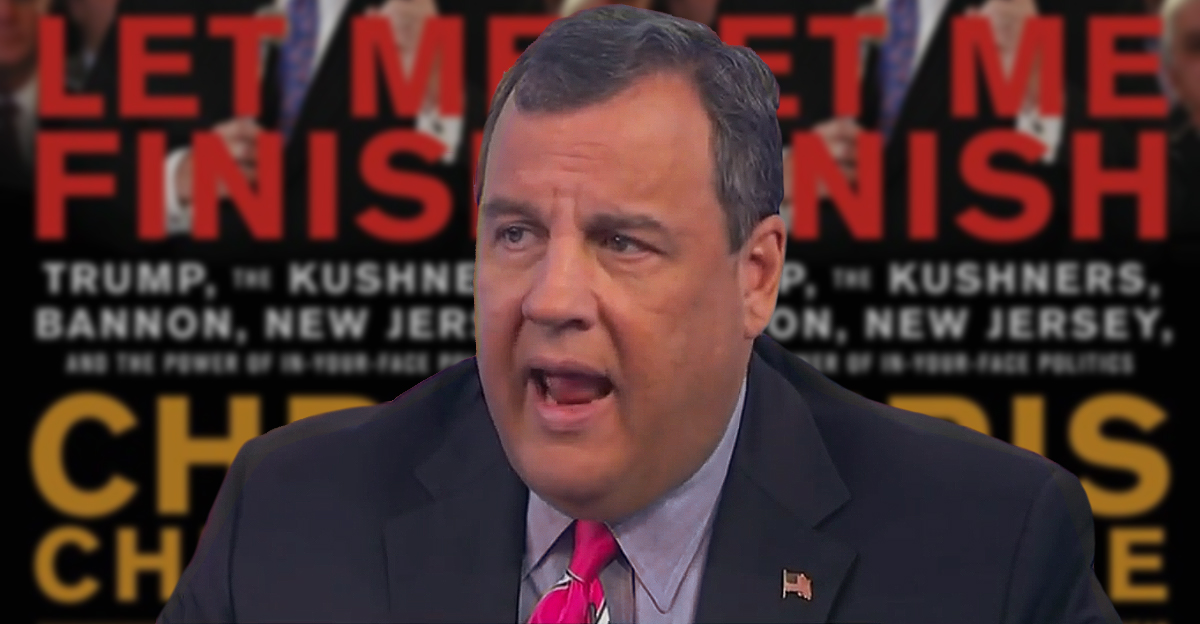 Politico published an excerpt of Chris Christie's upcoming memoir and it dishes on his long-running beef with Jared Kushner — namely, Kushner's attempts to get the former New Jersey governor booted off of Team Trump.
The excerpt from Christie's book — Let Me Finish: Trump, the Kushners, Bannon, New Jersey, and the Power of In-Your-Face Politics — focuses on the decision, in May 2016, to name him chairman of the transition should Trump win the election.
Trump and then-campaign manager Corey Lewandowski made the decision, Christie writes, and he accepted at a meeting between the three at Trump Tower. Then, Jared Kushner crashed the meeting.
Kushner urged Trump to hold off when informed of the decision, Christie writes. When Trump refused, his son-in-law began to explain his long-running grudge against the governor.
"He tried to destroy my father," Jared told Trump.
A little backstory: When Christie was a federal prosecutor in New Jersey, he sent Kushner's father Charles to prison. The crime? Charles Kushner hired a prostitute to seduce his brother-in-law, filmed the saucy encounter, and then sent the tape to his own sister. He was slapped with a felony indictment for his crimes, and sentenced to two years in prison.
Kushner, according to Christie, described those crimes as a "family matter."
"There was a dispute inside the family," Jared said, which Christie writes was "severely underplaying the sordid details of the felony indictment of Charles Kushner and subsequent guilty plea and imprisonment. In Jared's version of the tale, his uncle's lawyer brought the matter to me, and I collected damaging evidence from members of the family who already hated his father. He implied I had acted unethically and inappropriately but didn't state one fact to back that up. Just a lot of feelings—very raw feelings that had been simmering for nearly a dozen years. Those feelings were now, finally, coming to a boil in front of the man who had brought all this heat on the Kushner family—me."
After listing out his full list of grievances, Trump told Kushner that Christie would be the transition chairman. Kushner, however, wasn't done: as the official Christie press release was being prepared, a story published in the New York Times with the headline: "Trump Asks Son-in-Law, Jared Kushner, to Plan for Transition Team."
Christie accuses Kushner of leaking the story, in an attempt to undermine his announcement. It did not, however, derail the Christie appointment, released days later.
While Christie says that Kushner made an overture to him shortly thereafter, we all know what would happen after Trump was elected president: Christie was forced out the transition, and the big sloppy enterprise barreled towards the White House without him.
Read the excerpt here.
Have a tip we should know? tips@mediaite.com
Aidan McLaughlin - Editor in Chief