Trump Goes On Anti-Media Tweetstorm, Attacks Reporting He Says Puts Lives 'At Risk': 'Very Unpatriotic!'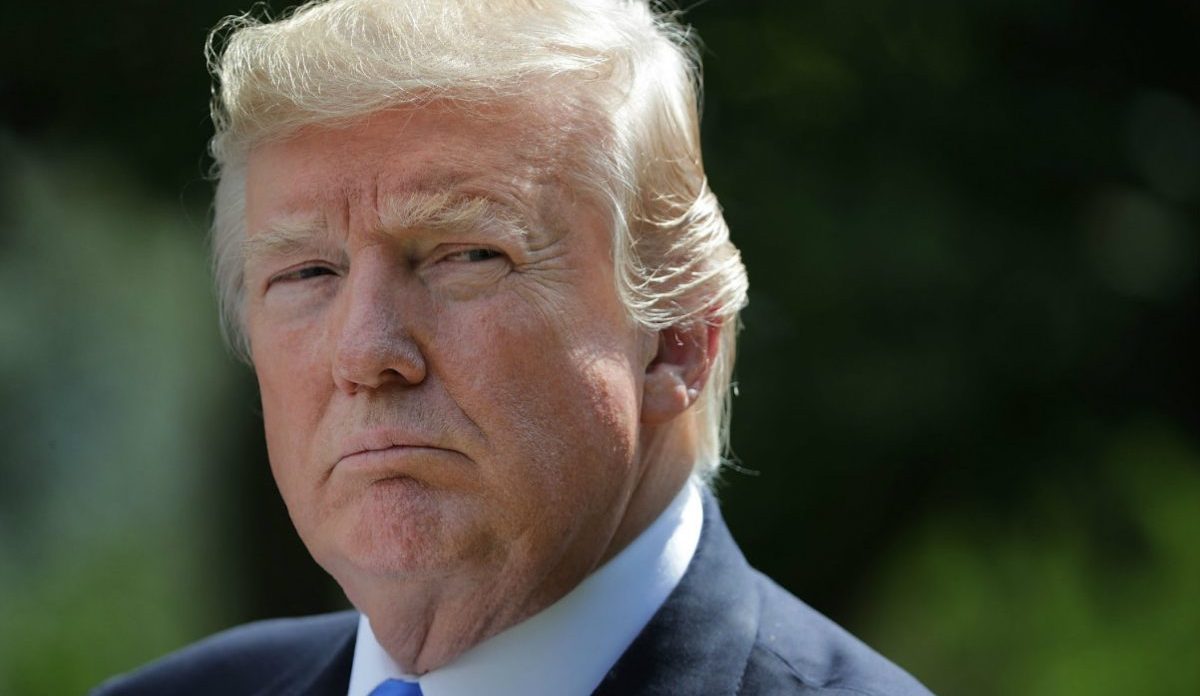 President Donald Trump is going on yet another Twitter tirade about the media, this time attacking certain reporting as "very unpatriotic!"
To recap: Trump tweeted this morning that he recently met with New York Times publisher A.G. Sulzberger and talked about the "fake news." Sulzberger shot back by saying he specifically told the President he's concerned about his "dangerous" attacks on the media.
Well, um, he's still doing it (not that he ever stopped).
And not only that, but Trump is now accusing reporters of putting lives at risk by reporting on "internal deliberations of our government":
When the media – driven insane by their Trump Derangement Syndrome – reveals internal deliberations of our government, it truly puts the lives of many, not just journalists, at risk! Very unpatriotic! Freedom of the press also comes with a responsibility to report the news…

— Donald J. Trump (@realDonaldTrump) July 29, 2018
…accurately. 90% of media coverage of my Administration is negative, despite the tremendously positive results we are achieving, it's no surprise that confidence in the media is at an all time low! I will not allow our great country to be sold out by anti-Trump haters in the…

— Donald J. Trump (@realDonaldTrump) July 29, 2018
…dying newspaper industry. No matter how much they try to distract and cover it up, our country is making great progress under my leadership and I will never stop fighting for the American people! As an example, the failing New York Times…

— Donald J. Trump (@realDonaldTrump) July 29, 2018
…and the Amazon Washington Post do nothing but write bad stories even on very positive achievements – and they will never change!

— Donald J. Trump (@realDonaldTrump) July 29, 2018
You will also notice that Trump, hours after revealing his meeting with Sulzberger, is back to attacking the Times again.
The Times report on this meeting features Sulzberger making one very serious point to the President:
Mr. Sulzberger recalled telling Mr. Trump at one point that newspapers had begun posting armed guards outside their offices because of a rise in threats against journalists. The president, he said, expressed surprise that they did not already have armed guards.
[photo via Getty Images]
— —
Follow Josh Feldman on Twitter: @feldmaniac
Have a tip we should know? tips@mediaite.com
Josh Feldman - Senior Editor