Trump Plans to Force Mexico's Payment of Border Wall by Freezing Money Transfers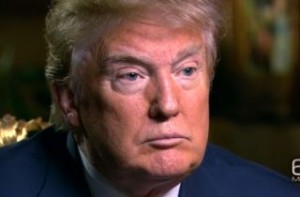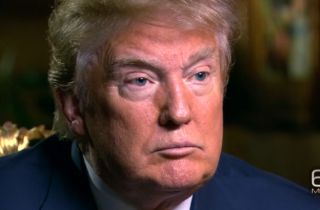 After months — and months — of ambiguous promises, Donald Trump has finally presented a method for how he would force Mexico to pay for the construction of a wall across the national border. The plan: threaten the Mexican economy with a policy that would block immigrants from making any financial transferences to their home country.
Immigration has been one of Trump's political cornerstones since the beginning of his campaign, and his proposals and rhetoric have drawn the ire of many people along the way. In a memo received by the Washington Post, Trump's campaign wrote that they wanted to change anti-terror laws of the Patriot Act and cut off portions of remittance until the Mexican government coughs up a "one-time payment of $5-10 billion" for the wall.
"It's an easy decision for Mexico," the memo states. "We have the moral high ground here, and all the leverage."
Trump has repeatedly stated that building the wall will cost approximately $8 billion compared to the Mexican Central Bank's estimation of $25 billion sent in last year from citizens abroad. Trump's memo argues that the majority of that money comes from illegal immigrants, and that remittance will be unfrozen once the wall is paid for.
Many have raised objections to Trump's proposed wall. Economically, Forbes noted how much of the funds sent in by immigrants are used to stabilize the nation's struggling economy, and provide backing to impoverished families. This also does not account for the fact that several figures estimate that the wall's cost would exceed the figures put out by the Trump campaign.
Washington Post also noted that the proposal could end up testing the bounds of executive power, tying up international economics, and setting off an economic war with Mexico.
[image via screengrab]
— —
>> Follow Ken Meyer (@KenMeyer91) on Twitter
Have a tip we should know? tips@mediaite.com