Trump Threatens: If Sessions Doesn't Get to Bottom of Hillary Corruption, He 'May Have to Get Involved!'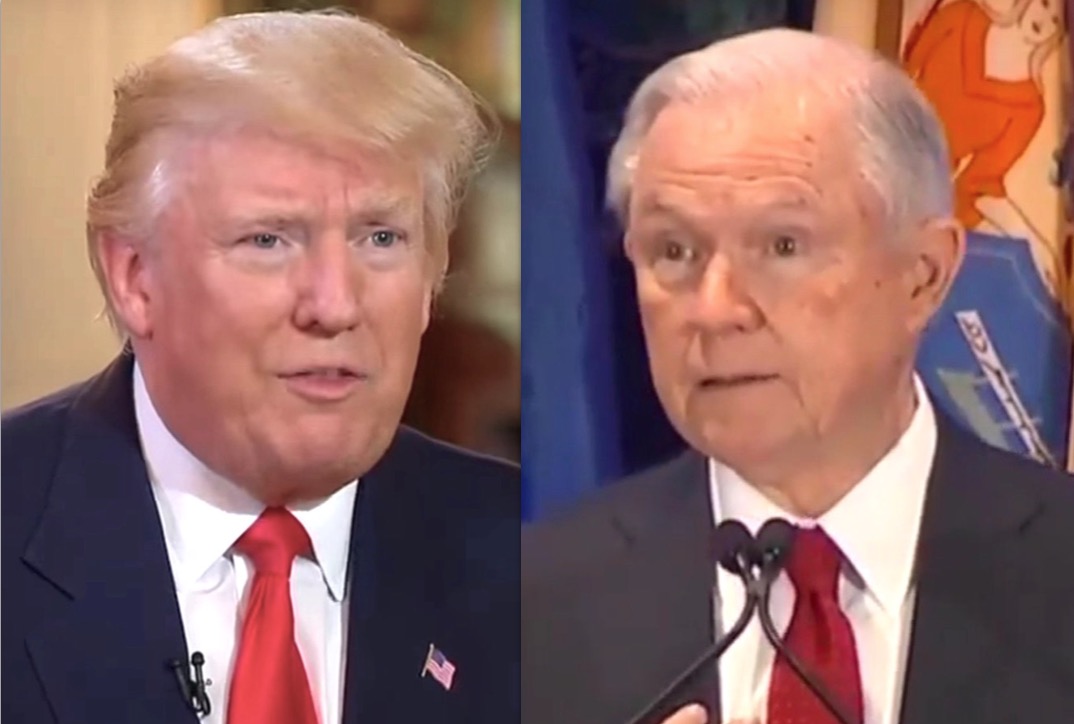 Anyone expecting a Hollywood ending to the tortured relationship between President Donald Trump and the Attorney General he appointed, Jeff Sessions, is certain to be disappointed.
Saturday morning, Trump engaged in what appears to be one of his favorite pastimes: criticizing Sessions on Twitter, though this time he also cited his former political rival turned golf buddy, Senator Lindsey Graham.
Jeff Sessions said he wouldn't allow politics to influence him only because he doesn't understand what is happening underneath his command position. Highly conflicted Bob Mueller and his gang of 17 Angry Dems are having a field day as real corruption goes untouched. No Collusion!

— Donald J. Trump (@realDonaldTrump) August 25, 2018
.@LindseyGrahamSC "Every President deserves an Attorney General they have confidence in. I believe every President has a right to their Cabinet, these are not lifetime appointments. You serve at the pleasure of the President."

— Donald J. Trump (@realDonaldTrump) August 25, 2018
Graham recently signaled to the White House that the GOP establishment would likely be okay with Trump's firing of Sessions, but only after the midterm elections. This was a very different position for the South Carolinian Senator to take from his "there will be holy hell to pay" if Trump were to fire sessions.
For good measure, Trump then passively threatened that unless the Department of Justice didn't start investigating his political rival Hillary Clinton, he may have to get involved. (SPOILER: They already have)
Big story out that the FBI ignored tens of thousands of Crooked Hillary Emails, many of which are REALLY BAD. Also gave false election info. I feel sure that we will soon be getting to the bottom of all of this corruption. At some point I may have to get involved!

— Donald J. Trump (@realDonaldTrump) August 25, 2018
In case one was wondering what had inspiring this maelstrom of tweets on a beautiful Saturday morning, Trump left something of a clue in his most recent tweet:
"The FBI only looked at 3000 of 675,000 Crooked Hillary Clinton Emails." They purposely didn't look at the disasters. This news is just out. @FoxNews

— Donald J. Trump (@realDonaldTrump) August 25, 2018
"The FBI looked at less than 1%" of Crooked's Emails!

— Donald J. Trump (@realDonaldTrump) August 25, 2018
Close observers of this administration may see the @FoxNews as a signal that Mr. Trump was watching his shows. State run TV, or a TV-run state?
Have a tip we should know? tips@mediaite.com