Trump Reportedly Referenced War of 1812 in Call with Trudeau: 'Didn't You Guys Burn Down the White House?'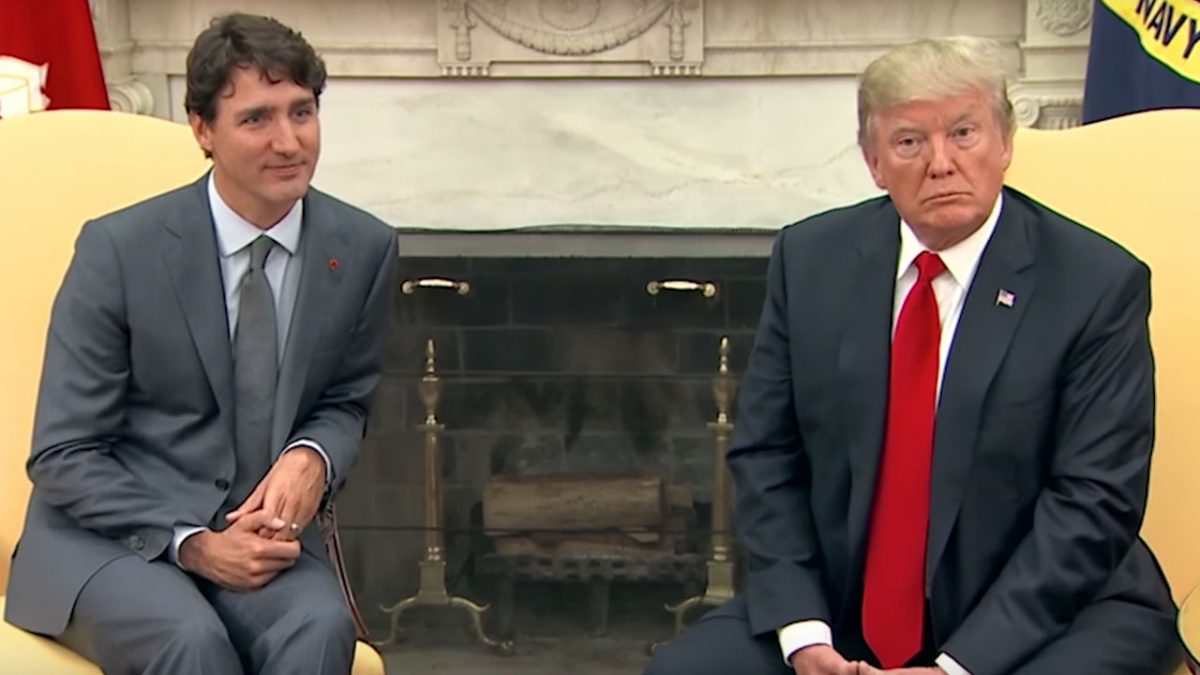 CNN has obtained details from a call between President Trump and Canadian Prime Minister Justin Trudeau on the recent tariff announcements, and apparently things got a tad bit heated.
Last week Trudeau was publicly critical of Trump's big announcement, saying, "The idea that we are somehow a national security threat to the United States is quite frankly insulting and unacceptable."
The two world leaders spoke on May 25th, and per CNN, they had this exchange over that national security concern:
According to the sources, Trudeau pressed Trump on how he could justify the tariffs as a "national security" issue. In response, Trump quipped to Trudeau, "Didn't you guys burn down the White House?" referring to the War of 1812.

The problem with Trump's comments to Trudeau is that British troops burned down the White House during the War of 1812. Historians note the British attack on Washington was in retaliation for the American attack on York, Ontario, in territory that eventually became Canada, which was then a British colony.
One source who spoke with CNN said, when asked if it was meant as a joke, "To the degree one can ever take what is said as a joke. The impact on Canada and ultimately on workers in the US won't be a laughing matter."
UPDATE –– 2:21 pm ET: CBC News has confirmed the CNN report:
CBC News has confirmed a CNN report that Trudeau and U.S. President Trump had a 'testy' phone call in May about U.S. tariffs. Trudeau asked how Canada could be a national security threat. Trump brought up the burning of the White House in 1812. Background: https://t.co/qAWj0uq7RS

— CBC News Alerts (@CBCAlerts) June 6, 2018
UPDATE –– 2:40 pm ET: One reporter has tweeted the comment was received as a joke:
After speaking to three very high level sources in the government, all are telling me the call between Trump and Trudeau on May 25 was not testy and the "burning down the White House" comment was clearly intended (and received) as a joke. #cdnpoli

— Michel Boyer (@BoyerMichel) June 6, 2018
[image via screengrab]
— —
Follow Josh Feldman on Twitter: @feldmaniac
Have a tip we should know? [email protected]
---
Josh Feldman - Senior Editor