Trump Reportedly Thinking of Trying to Derail Russia Probe by Having Sessions Prosecute Mueller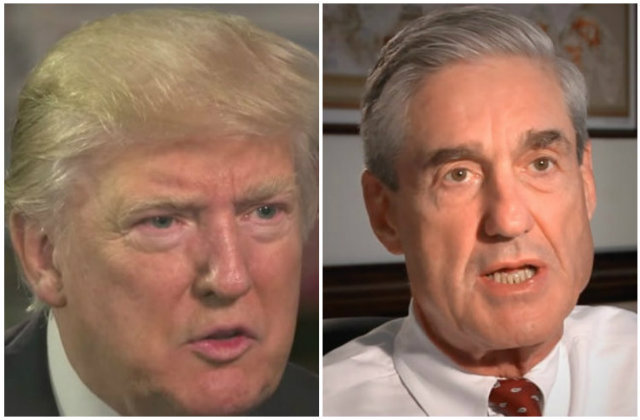 A new report states that President Trump has a "two-track strategy" to deal with the special counsel investigation into Russia, and it involves having Robert Mueller and his team prosecuted.
In the past, Trump has stated that he expects Mueller will be fair to him, and the investigation will find no collusion between Trump and Russia. However, Trump apparently wanted to fire Mueller last year, and the president might've been trying to impugn the special counsel investigation via his repeated slams against Andrew McCabe, who stepped down yesterday as Deputy Director of the FBI.
NBC News' Howard Fineman states that if Mueller does not exonerate Trump from collusion or obstruction of justice, the president's next move is to make Jeff Sessions get Mueller off the case.
From the report:
The Trump strategy is to discredit the investigation and the FBI without officially removing the leadership. Trump is even talking to friends about the possibility of asking Attorney General Jeff Sessions to consider prosecuting Mueller and his team.

"Here's how it would work: 'We're sorry, Mr. Mueller, you won't be able to run the federal grand jury today because he has to go testify to another federal grand jury,'" said one Trump adviser.
According to NBC's source, the White House wants to be sure Mueller is not fired by the Justice Department in this scenario, since that would create a political firestorm which would deteriorate their legal position. It's not clear what charges the White House would level against Mueller.
[Image via screengrab]
— —
>> Follow Ken Meyer (@KenMeyer91) on Twitter
Have a tip we should know? tips@mediaite.com