Trump Screams 'PRESIDENTIAL HARASSMENT' Over House Oversight Probe: Dems Have Gone 'Stone Cold CRAZY'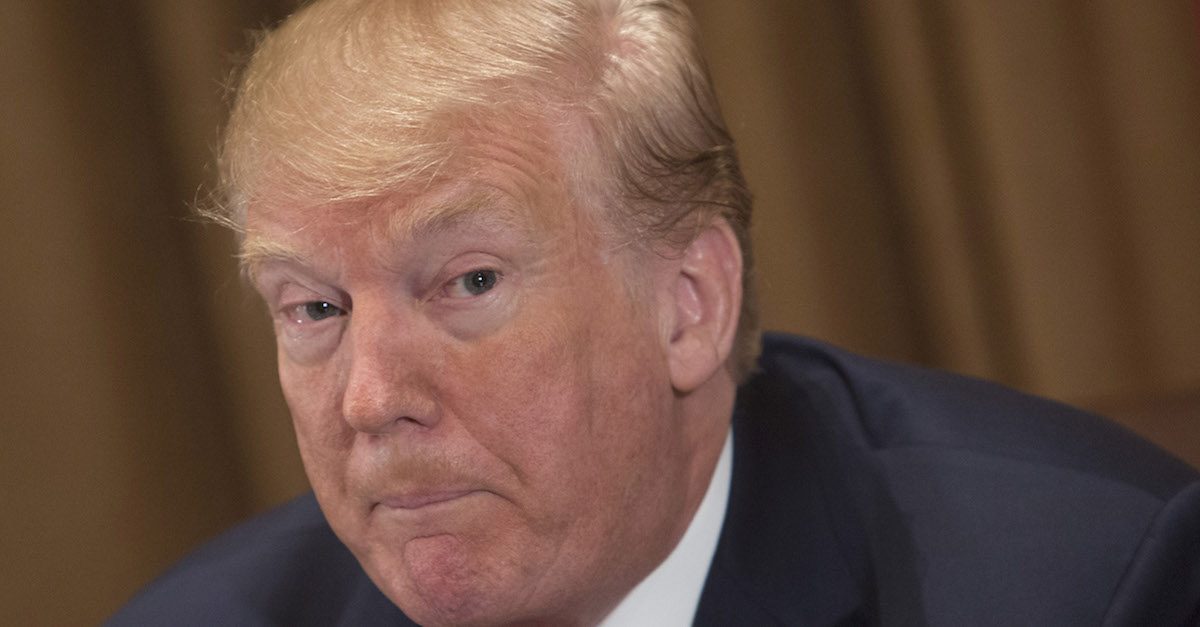 President Donald Trump is claiming Democrats "have gone stone cold CRAZY" with their investigations of him and his surrogates.
Now that they realize the only Collusion with Russia was done by Crooked Hillary Clinton & the Democrats, Nadler, Schiff and the Dem heads of the Committees have gone stone cold CRAZY. 81 letter sent to innocent people to harass them. They won't get ANYTHING done for our Country!

— Donald J. Trump (@realDonaldTrump) March 5, 2019
Trump has been grumbling about "harassment" a lot lately, but obviously, his newest tweet is a response to the new investigation House Judiciary Chairman Jerry Nadler has launched against his administration. Between the scope of the probe and the number of people who've been asked to turn over documents of interest, it seems the increased levels of oversight could become a new, lasting source of frustration for Trump.
UPDATE – 9:15 a.m. ET: Trump's not done yet.
The greatest overreach in the history of our Country. The Dems are obstructing justice and will not get anything done. A big, fat, fishing expedition desperately in search of a crime, when in fact the real crime is what the Dems are doing, and have done!

— Donald J. Trump (@realDonaldTrump) March 5, 2019
PRESIDENTIAL HARASSMENT!

— Donald J. Trump (@realDonaldTrump) March 5, 2019
Republican Approval Rating just hit 93%. Sorry Haters! MAKE AMERICA GREAT AGAIN!

— Donald J. Trump (@realDonaldTrump) March 5, 2019
(Photo by Chris Kleponis – Pool/Getty Images)
— —
>> Follow Ken Meyer (@KenMeyer91) on Twitter
Have a tip we should know? [email protected]
---