Trump Rips Sen. 'Dicky' Durbin Amid Ongoing Sh*thole Furor: 'Totally Misrepresented'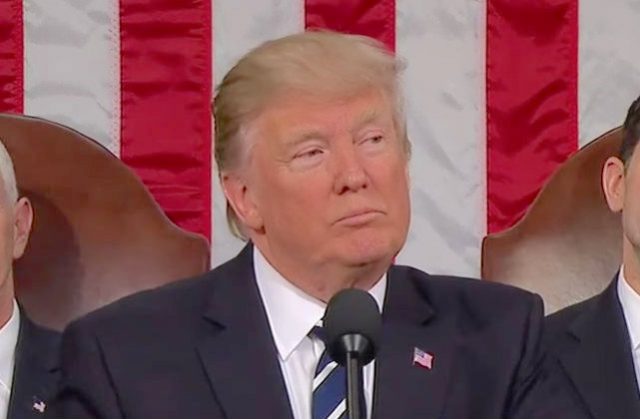 During the Sunday morning shows, GOP Sens. Tom Cotton and David Perdue shifted from their previous joint statement in which they claimed they didn't recall President Donald Trump saying immigrants from Haiti and African nations were "people from shithole countries" during an immigration meeting last week. Both men said on Sunday that Trump's remarks were misrepresented by meeting attendee Sen. Dick Durbin (D-IL), with Perdue specifically saying Trump did not say those words.
Well, it appears that the president is now parroting these talking points that were first unveiled yesterday:
Senator Dicky Durbin totally misrepresented what was said at the DACA meeting. Deals can't get made when there is no trust! Durbin blew DACA and is hurting our Military.

— Donald J. Trump (@realDonaldTrump) January 15, 2018
As you can see in the tweet above, Trump is trying out a new nickname for Durbin — "Dicky" — while claiming his comments were "totally misrepresented." He also stated that the Illinois senator has blown DACA and is "hurting our Military."
It has been reported that there is an ongoing discussion within the White House over whether the president actually said "shithole" or "shithouse" and that appears to be what the administration and GOP allies are hanging their hats on at the moment.
[image via screengrab]
—
Follow Justin Baragona on Twitter: @justinbaragona
Have a tip we should know? [email protected]