Trump: Sessions Shouldn't Have Recused, Would've 'Picked Somebody Else' If I'd Known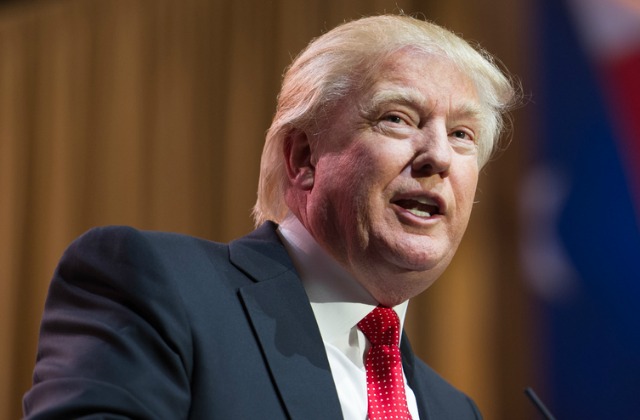 President Trump has given another interview to The New York Times, this time criticizing Attorney General Jeff Sessions's decision to recuse himself in the Russia investigation.
But per the Times, the President actually went so far as to say this (emphasis added):
In a remarkable public break with one of his earliest political supporters, Mr. Trump complained that Mr. Sessions's decision ultimately led to the appointment of a special counsel that should not have happened. "Sessions should have never recused himself and if he was going to recuse himself he should have told me before he took the job and I would have picked somebody else," Mr. Trump said.
Trump also sounded off on the special counsel's investigation itself, and apparently "said Mr. Mueller was running an office rife with conflicts of interest and warned that investigators would cross a red line if they delve into Trump family finances unrelated to Russia."
However, despite lots of media speculation about him potentially firing Robert Mueller, the President "never said he would order the Justice Department" to do so.
Trump also said he believes there was a specific reason James Comey brought up that dossier to him:
In the interview, Mr. Trump said he believes Mr. Comey told him about the dossier to implicitly make clear he had something to hold over the president. "In my opinion, he shared it so that I would think he had it out there," Mr. Trump said. As leverage? "Yeah, I think so,'' Mr. Trump said. "In retrospect."
He added that Comey's testimony was "loaded up with lies."
As for his second, informal meeting with Vladimir Putin, the President said it wasn't "a long conversation" and they talked about things like adoption.
You can read the whole Times report here.
UPDATE –– 11:23 pm ET: You can listen to audio excerpts here:
[image via Christopher Halloran / Shutterstock.com]
— —
Follow Josh Feldman on Twitter: @feldmaniac
Have a tip we should know? tips@mediaite.com
Josh Feldman - Senior Editor