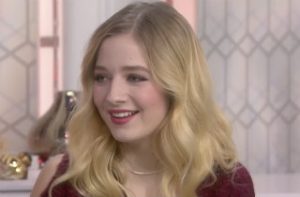 On Tuesday, President Elect Donald Trump had this to say about teen opera singer Jackie Evancho, who is performing at his inauguration in 16 days:
Trump appears to be reacting to a Breitbart article from last week titled titled "Jackie Evancho Album Sales Skyrocket After Announcing Inauguration Performance." It's true that Evancho's sales and overall awareness have gone up since the announcement, just what that means in hard numbers appears to be less dramatic than Trump thinks. As of this writing, Evancho's "Someday At Christmas" is number one on Billboard's Classical Albums chart. With regards to the other relevant Billboard charts:
While the sales have clearly jumped since the announcement (TMZ  says they quadrupled), and that's a legitimate achievement, the increase hasn't been earth shattering. Unless Evancho's latest album sees a much larger bump in sales, then the uptick is more indicative of the increase in publicity (and it coinciding with Christmas) than Trump's base flocking to support her, and there's nothing wrong with that.
[Photo: "Today Show" screen grab]
Have a tip we should know? tips@mediaite.com