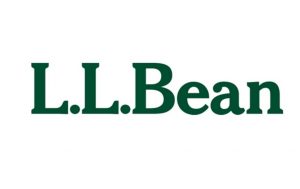 Here's what has been going on for the last few days:
Grab Your Wallet, an organization dedicated to leading boycotts against companies that support President-elect Donald Trump or are affiliated with his family, called for a boycott of Maine-based sportswear company L.L. Bean. It turns out that Linda Bean, the company's heiress, had started a political action committee to support Trump, which became major news when her PAC started being investigated by the Federal Elections Commission for exceeding individual contribution limits.
Bean herself reportedly contributed $60,000, so Grab Your Wallet launched a boycotting call and said they'd drop the whole thing if L.L. Bean took her off of their board. That led board chairman Shawn Gorman to release a statement on Facebook to say that the board is "saddened" that the political affiliation of one person would lead to a boycott of a company that is not at all political.
"[W]e are deeply troubled by the portrayal of L.L. Bean as the supporter of any political agenda," he wrote, effectively making it clear that the company itself isn't a Trump booster in any way.
The request for Bean to be dropped from the board also led to the heiress herself appearing on Fox & Friends this morning to declare she wasn't interested in what the "bullies" were up to.
Linda Bean, of L.L. Bean, warns anti-Trump protesters will hurt the company's employees – not just her – if the boycott is successful pic.twitter.com/QII88Y2w2g

— FOX & friends (@foxandfriends) January 12, 2017
Not long after that, Trump tweeted about Bean, which he usually does after watching cable news segments.
Thank you to Linda Bean of L.L.Bean for your great support and courage. People will support you even more now. Buy L.L.Bean. @LBPerfectMaine

— Donald J. Trump (@realDonaldTrump) January 12, 2017
L.L. Bean started to trend on Twitter. Our own Alex Griswold contributed to the conversation by pointing out that Trump linked to the Twitter account of Bean's lobster roll shop, not the clothing store:
Donald Trump meant to tell his followers to buy L.L. Bean, instead directed them to a Maine lobster restaurant pic.twitter.com/ViJPlK1shx

— Alex Griswold (@HashtagGriswold) January 12, 2017
Beyond that, Twitter users doubled down on calls for a boycott:
RT! BOYCOTT L.L. BEAN! DON'T BUY THEIR PRODUCTS! BOYCOTT! @LBPerfectMaine #TheResistance #Resist #Resistance #ResistTrump #TrumpLeaks #dems

— NadelParis (@NadelParis) January 12, 2017
I'm sure struggling jobless middle America can afford fancy boots from L. L. Bean.Trump should worry about those wallets instead of Linda Bs

— Jamey Funny (@JameyFunny) January 12, 2017
L.L. Bean: official winter clothing of the New Reich

— jad (@aerojad) January 12, 2017
Just one more reason NOT to buy overpriced L.L. Bean #boycottLLBean https://t.co/vWwbFWGTBo

— Daria (@Darandper) January 12, 2017
Guess I gotta boycott LL Bean now. Any recs for other brands that make me look like the dude who sulks at you when he loses his erection?

— nom (@nomchompsky) January 12, 2017
Was already boycotting LL Bean as part of my boycott of tacky clothes in general. ? https://t.co/oaB8VvHHot

— Q. Allan Brocka (@allanbrocka) January 12, 2017
Even some publications are encouraging the boycott:

Trump supporters, on the other hand, are suddenly filled with vigor about buying turtlenecks and waterproof boots:
SCREW THE BOYCOTT, I'm ordering something from LL Bean TODAY!
Can we get 100,000 shares on this story? https://t.co/DVZFjNz2Wb

— The Revolution (@BreakingTyranny) January 12, 2017
Support @LLBean because they support our President Trump! They sell QUALITY stuff too!

— Denyse Lake?? (@DenyseLake) January 12, 2017
Never wore L.L Bean before. But I'm gonna buy any and everything from them just to pissed off liberals

— Yeah Boiiiiiiiiiiiii (@Cowboys4Life99) January 12, 2017
Stay warm out there, either with a new insulated jacket or the rush that can only come from direct action!
[image: screengrab]
Have a tip we should know? tips@mediaite.com