Trump's First Non-Fox News Interview in Two Months Is With CBN's Pat Robertson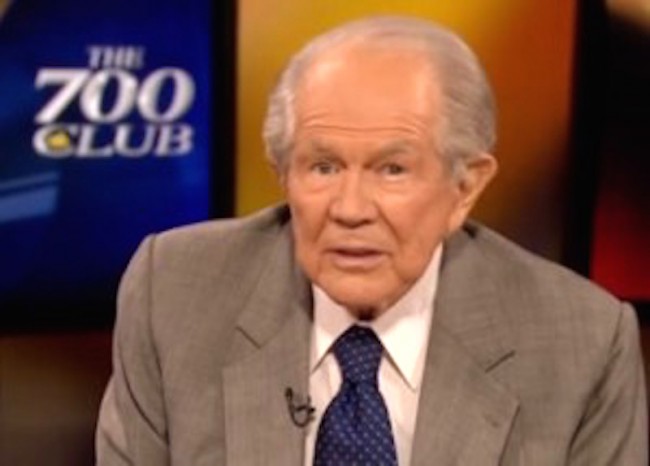 This morning, President Donald Trump sat down for an interview with Christian Broadcasting Network's Pat Robertson for an interview that will air on The 700 Club tomorrow.
This will be the president's first interview with an outlet that isn't Fox News in more than two months. Following his sit-down with NBC News' Lester Holt in which he revealed that Russia was on his mind when he fired FBI Director James Comey, the president has done only a handful of television interviews with friendly Fox News hosts.
The White House appears to view CBN as a sympathetic outlet for Trump. Early on in his presidency, Trump gave the Christian station an interview and the channel's reporters were given questions at early news conferences, much to the consternation of mainstream news agencies.
As for Robertson itself, besides being a longtime supporter of Republican causes and politicians — to the point that he ran for the GOP nomination in 1988 — he's also known for making his share of controversial and inflammatory comments.
After the Orlando mass shooting last year, the televangelist said maybe it would be best to let the LGBT and Islamic allies "kill themselves." He's also described ISIS beheadings as "maybe the best thing that ever happened to the world" and once told a grieving mother that her dead child could have grown up to be Hitler. And let's not forget his prediction of deadly asteroid impact that never came to pass.
CBN is promising excerpts ahead of the broadcast of the whole interview tomorrow.
[image via screengrab]
—
Follow Justin Baragona on Twitter: @justinbaragona
Have a tip we should know? tips@mediaite.com