Turkish PM Threatens to Ban YouTube, Facebook for Being Used to Accuse Him of Corruption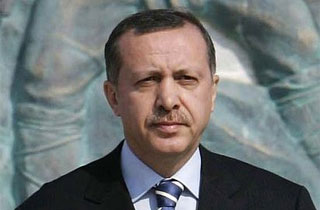 Turkish Prime Minister Tayyip Erdogan has taken the unusual step of threatening to ban YouTube and Facebook after his anonymous political foes used the social media services to accuse him and his administration of corruption, particularly through uploading wiretap audio of Erdogan's conversations with his inner circle.
How much corruption and authoritarianism are they accusing him of? In the newest recordings, says Reuters, "Erdogan is purportedly heard berating a newspaper owner over the telephone about an article and suggesting the journalists be sacked."
Accusing his foes of splicing his words into a damning "montage, Erdogan said in an interview that he would resort to whatever measures necessary to silence the accusations of corruption, including banning YouTube and Facebook for "encouraging every kind of immorality and espionage for their own ends."
"We are determined on this subject," he said, stating that the measures would probably take place after the March 30th municipal elections. "We will not leave this nation at the mercy of YouTube and Facebook. We will take the necessary steps in the strongest way."
While the authenticity of the recordings have yet to be verified, the government, run by the Islamist-rooted AK Party, argues that these social media sites are committing treasonous acts by slandering the current government and uploading private conversations.
This wouldn't be the first time Turkey has banned YouTube: the site was blocked until 2010 "after users posted videos the government deemed insulting to the republic's founder, Mustafa Kemal Ataturk."
[Reuters]
— —
>> Follow Tina Nguyen (@Tina_Nguyen) on Twitter
Have a tip we should know? [email protected]