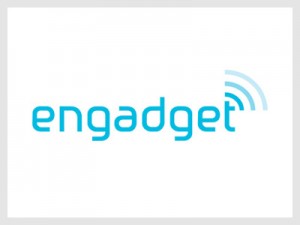 Aol is beginning to see fallout from it's newly proposed "Aol Way" – a new way of approaching content across its various blogs which was recently leaked, revealing that the company is setting to push its blog writers to, among other things, increase its stories per month from 33,000 to 55,000, experience a monumental jump in pageviews per story, increase video stories from 4 percent to 70 percent of all content, and push for search engine optimization in stories.
Late last week, Paul Miller, the editor of Aol tech blog Engadget, announced his departure in a farewell post in which he had only good things to say about his time at the blog's helm, but professed concern over the future of Aol:
I'd love to be able to keep doing this forever, but unfortunately Engadget is owned by AOL, and AOL has proved an unwilling partner in this site's evolution. It doesn't take a veteran of the publishing world to realize that AOL has its heart in the wrong place with content. As detailed in the "AOL Way," and borne out in personal experience, AOL sees content as a commodity it can sell ads against. That might make good business sense (though I doubt it), but it doesn't promote good journalism or even good entertainment, and it doesn't allow an ambitious team like the one I know and love at Engadget to thrive.
Miller added that he's unsure of what the future may hold for him.
In addition, Engadget associate editor Ross Miller has also decided to announce his resignation from the site, detailing his own reasons in a blog post published over the weekend and adding that the "Aol Way" is currently not and may not actually ever be implemented at Engadget, a suggestion echoed by remaining Engadget editor in chief Joshua Topolsky on Twitter, who, in a show of solidarity, added that he agrees with Millers Paul and Ross "philosophically."
Writes Miller:
The AOL Way isn't the sole reason, but it's certainly a catalyst, a symptom of concerns I've had for a while. I worry about the long-term viability of what I foresee is the future business model. How our brand will be affected and how much control we'll maintain over it. If we can continue to nurture the talent without burning them out. If we can get the needed resources to expand on our ideas. (Update: Just to be clear, Engadget is not currently subject to the AOL Way, and I'm not sure it ever will be. It's not the driving reason behind why I left.)
Aol is on the cusp of implementing serious changes across its blogs, not only with the proposed implementation of the "Aol Way," but also with the company's decision to buy the Huffington Post and install its founder, Arianna Huffington, as head of editorial across many of Aol's verticals – a decision which prompted at least one other Aol writer, Politics Daily's Matt Lewis, to leave, citing Huffington's left-leaning political bias as his reason for exiting stage right, as it were, to the Daily Caller.
h/t NY Observer
Have a tip we should know? tips@mediaite.com