USA Today Editor: FBI Investigation Into Breitbart A 'Dangerous Move For Press Freedom'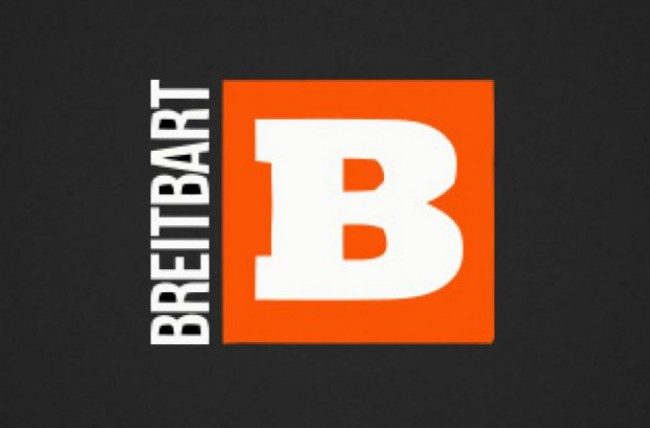 USA Today's David Mastio slammed the FBI's reported investigation into Breitbart and other "far-right" websites as a "dangerous move for press freedom" in a Tuesday post on Twitter.
Am I the only one who thinks an FBI counter-intel investigation of Breitbart is a dangerous move for press freedom? https://t.co/jn0eZHM3zI

— David Mastio (@DavidMastio) March 21, 2017
Mastio, the deputy editorial page editor for the newspaper (who was, also, the founding editorial page editor of the conservative Washington Examiner), linked to a Monday report from McClatchy's Washington bureau. The article cited two unnamed individuals, who revealed that "federal investigators are examining whether far-right news sites played any role last year in a Russian cyber operation that dramatically widened the reach of news stories — some fictional — that favored Donald Trump's presidential bid."
The investigation, which is being led by the FBI's Counterintelligence Division, is focused on the use of social media "bots" that circulated "links to stories on conservative internet sites such as Breitbart News and InfoWars, as well as on the Kremlin-backed RT News and Sputnik News, the sources said." These "bots" were allegedly created by agents of the Russian government.
The FBI counterintelligence investigators are reportedly trying to determine whether "the far-right news operations took any actions to assist Russia's operatives. Their participation, however, wasn't necessary for the bots to amplify their news through Twitter and Facebook."
McClatchy's write-up also included responses/non-responses to the apparent investigation from the "far-right" websites. While "Breitbart's chief executive officer, Larry Solov, did not respond to phone and email requests seeking comment," InfoWars's Alex Jones did respond to the press agency on his program:
I'm not gonna sit here and say, 'I'm not a Russian stooge,' because it's a (expletive) lie," he said, denying any contact with the Kremlin operatives about bots. He said this issue stemmed from "this whole ridiculous narrative of the bitching left.
The report later pointed out that "at least one of the congressional committees investigating the Russian meddling is looking into the bots."
[image via screengrab]
Have a tip we should know? [email protected]