Vanity Fair Editor Reportedly Removed Underage Girls Allegations from 2003 Jeffrey Epstein Story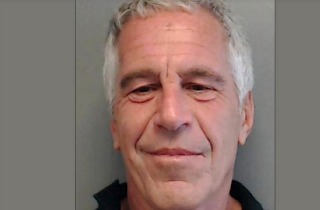 According to a former Vanity Fair writer, the publication's editor Graydon Carter removed references about underage prostitution from a 2003 profile on financier Jeffrey Epstein — five years before the allegations came to public light.
"I Tried to Warn You About Sleazy Billionaire Jeffrey Epstein" blares the headline to Vicky Ward's confessional over at the Daily Beast. In light of the most recent Epstein-related scandals — allegations that he provided underage girls to people like Prince Andrew, for instance — Ward decided to speak up now on some dark memories from her past.
While gathering information and doing interviews for the profile, Ward met with the financier's former mentor — fraudster Steve Hoffenberg, who, at the time, was serving a 20-year prison sentence. He revealed some information on the "trouble" Epstein had gotten into, especially the "strange business practices" that got him booted from Bear Stearns in 1981.
Eventually, she obtained first-person accounts from women who'd allegedly been sexually assaulted by the billionaire:
What I had "on the girls" were some remarkably brave first-person accounts. Three on-the-record stories from a family: a mother and her daughters who came from Phoenix. The oldest daughter, an artist whose character was vouchsafed to me by several sources, including the artist Eric Fischl, had told me, weeping as she sat in my living room, of how Epstein had attempted to seduce both her and, separately, her younger sister, then only 16.
And then came time for Carter to edit her piece:
I worked through December 2002 like a dog. I worked with three fact-checkers, the magazine's lawyer; I sifted through everything Epstein threw at me and defused it. We were getting ready to go to press. And then the bullet came. "Graydon's taking out the women from the piece," Doug Stumpf, my editor, told me.

I began to cry. It was so wrong. The family had been so brave. I thought about the mother, her fear of the dark, of the harm she feared might come to her daughters. And then I thought of all the rich, powerful men in suits ready to talk about Epstein's "great mind."

"Why?" I asked Graydon. "He's sensitive about the young women" was his answer. "And we still get to run most of the piece."
In the end, however, Ward doesn't necessarily blame Carter for his decision. "[E]ditors are faced with these sorts of decisions all the time," she wrote, "and disaster can strike if they don't err on the side of caution."
Read the full piece here. Some of the more intricate details of her interactions with Epstein will make your skin crawl.
— —
Have a tip we should know? tips@mediaite.com