'Victory For Abortion Factory'?: Some Of Our Favorite Headlines About Susan G. Komen Reversal
Jill Lepore had an excellent column for the New Yorker today in which she laments that the story of the Susan G. Komen Foundation and Planned Parenthood has become "obscenely, a story about partisan divisions, as if some parts of women's bodies are Democratic and other parts are Republican." It's almost impossible to argue with this point but, if you needed any further proof, just look to the way certain news outlets are covering the breast cancer organization's reversal on their previous stance. We've collected some of the…uh…"best."
RELATED: Susan G. Komen Apologizes, Restores Planned Parenthood Funding
First up, lets take a look at the historically left-leaning Huffington Post: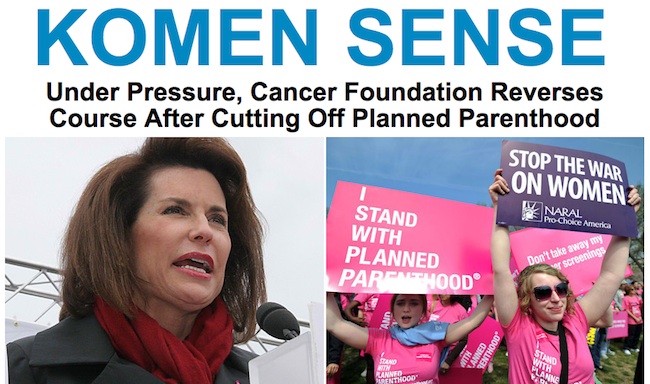 Ok, I've got to give credit to this one. Not only did they boil an incredibly divisive issue down to two words, one of them's a pun. Mad props, yo.
I doubt things were as cheerful over at NewsBusters…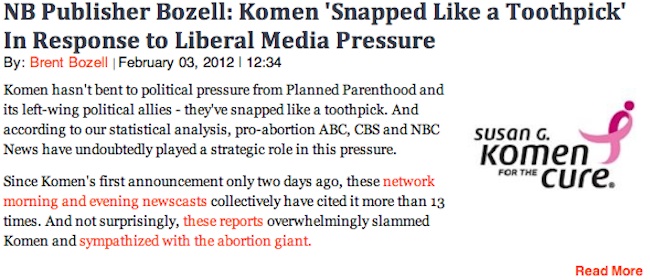 Yeah, and I bet they then used that toothpick to abort more babies! Seriously, the scent of sour grapes here is so strong it smells like fine wine.
Anyway, this is a women's issue in every way so I bet the ladies of Jezebel have quite a bit to say: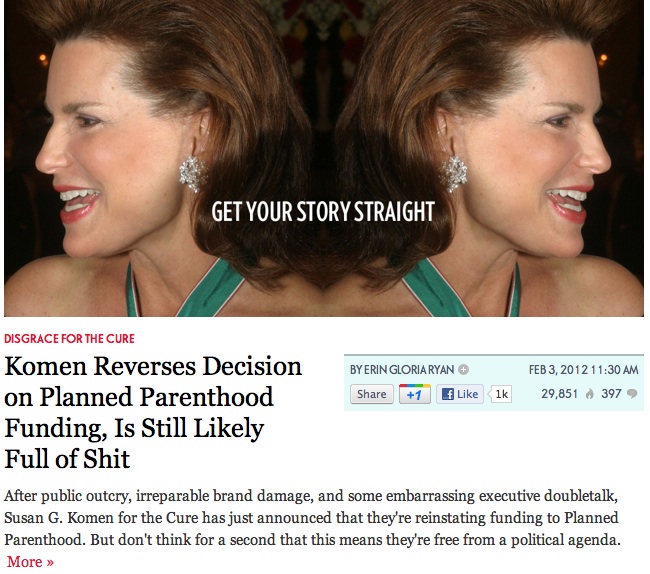 And quite a bit of photoshopping. I don't know, "Disgrace for the Cure" is fun, but Huffington Post is still winning the pun game.
However, the absolute, gold winner of the day, the most ridiculous headline we could possibly find on this story, the pinnacle of partisan pontification came from the good folks at Breitbart.tv: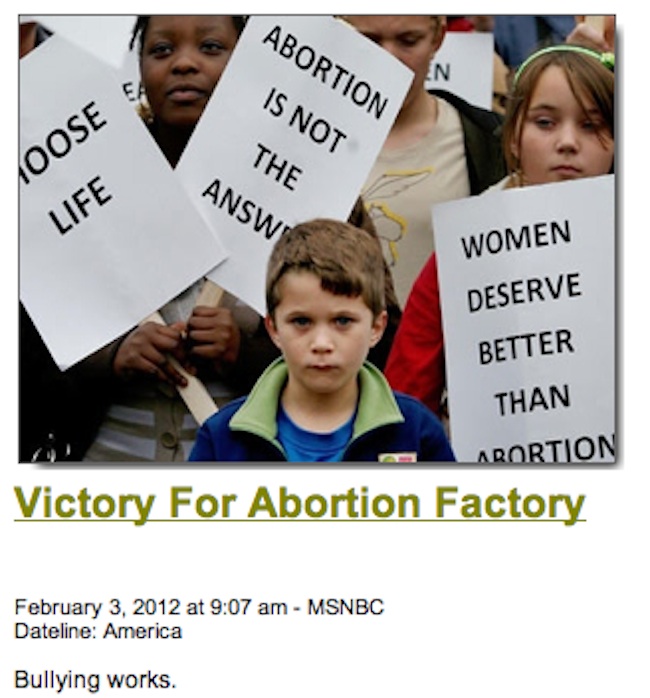 Wow. Just wow.
Have a tip we should know? tips@mediaite.com