Wait, What?! House Intel Chairman Devin Nunes Has His Own Partisan News Site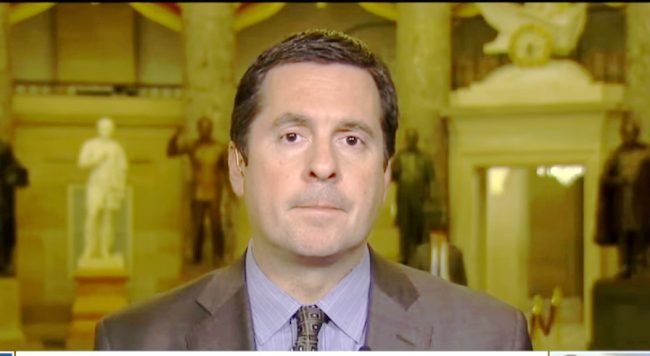 House Intelligence Chairman Devin Nunes has become one of the more divisive and controversial figures in Washington in the wake of the release of the four-page memo that purports to show FISA abuses by the FBI and DOJ in the course of the Russia probe. Following the document's public release, Nunes has lashed out at his Democratic colleagues in his media appearances, which have largely been limited to Fox News.
This latest news won't make Nunes any less polarizing, that's for sure.
According to Politico, Nunes has been using funds from his congressional campaign to pay for a hyperpartisan alternative news site. The site, named The California Republican, posts mostly aggregated article with conservative-leaning headlines. Recently, on the site's Facebook page, the site posted pro-Nunes headline surrounding #ReleaseTheMemo.
Other stories have taken shots at Democratic lawmakers such as outspoken Trump critic Rep. Ted Lieu. Lieu, like Nunes, hails from California. One headline targeting Lieu read "Dem CA Rep roasted on CNN, proceeds to make a fool of himself."
Politico noted the following on Nunes' financing of the site:
The outlet includes stories dating from mid-2017, when it was registered by a Fresno-area communications consultant, Alex Tavlian. Nunes' campaign has paid Tavlian's company, Sultana Media, $7,773 since July for "advertising; digital advertising management."

Reached Saturday, Tavlian said his company registered several domains for Nunes' campaign. But he said he did not manage "The California Republican" and was unfamiliar with it.
In recent days, Nunes has painted himself as a victim of biased mainstream media coverage, snarking at CNN's Manu Raju lately that "democracy dies in darkness" while brushing off questions about the memo.
[image via screengrab]
—
Follow Justin Baragona on Twitter: @justinbaragona
Have a tip we should know? [email protected]
---