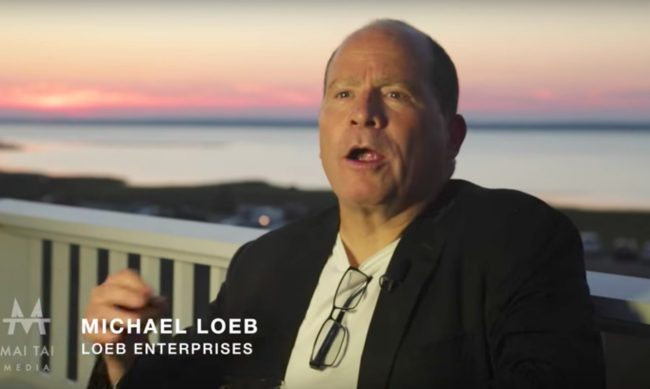 Fresh off the presses is a fire-scoop from the New York Post's infamous Page 6. The New York City gossip staple reported yesterday that multimillionaire Wall Street titan Michael Loeb punched a teenager in the face during a ritzy Hamptons gala intended to benefit special needs children.
Doesn't get much classier than that.
Per Page 6:
Michael Loeb, 62, punched out 18-year-old Avery Arjang in a rage after a friend of the teen got drunk and passed out in Loeb's garage, Arjang claims.

"Michael was furious because this kind of ruined his event," he said.

Arjang said he was invited to the beachfront benefit for Pop.Earth — which featured a slew of celebrity chefs cooking barbecue ribs — by one of Loeb's sons, Jeremy, whom he's known since age 8.
Arjang, a son of prominent New York jewelers, was swiftly taken to a local hospital where he was diagnosed with a broken nose and concussion. He told the Post that he planned to press charges.
In addition to potential civil charges from Arjang, Loeb faces up to a year in prison for a misdemeanor assault charge, which he was booked for on Saturday. Loeb was released without bail and is scheduled to be arraigned on August 8th.
[image via screengrab] 
Have a tip we should know? tips@mediaite.com