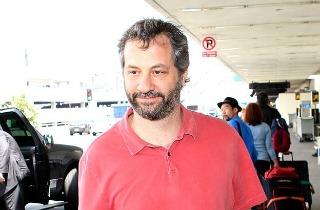 A spate of fatal stabbings and shootings allegedly perpetrated by 22-year-old Elliot Rodger has prompted a wave of introspection in which America's intellectual class attempts to extend culpability for Rogers' brutal actions to a slate of societal ills. As is often the case after incidents like these, prudence and good taste go out the window when social activists sense the opportunity to smear their preferred targets with the blood of the victims of an unstable young man with a history.

According to Washington Post columnist Ann Hornaday, the toxic culture of excessive masculinity that pervades comedy and action films, in which Rodger was steeped, led him to murder six and injure 13 more on Friday night:
Indeed, as important as it is to understand Rodger's actions within the context of the mental illness he clearly suffered, it's just as clear that his delusions were inflated, if not created, by the entertainment industry he grew up in. With his florid rhetoric of self-pity, aggression and awkwardly forced "evil laugh," Rodger resembled a noxious cross between Christian Bale's slick sociopath in "American Psycho," the thwarted womanizer in James Toback's "The Pick-Up Artist" and every Bond villain in the canon.
"Rodger's rampage may be a function of his own profound distress, but it also shows how a sexist movie monoculture can be toxic for women and men alike," Hornaday lamented. "How many students watch outsized frat-boy fantasies like Neighbors and feel, as Rodger did, unjustly shut out of college life that should be full of 'sex and fun and pleasure'? How many men, raised on a steady diet of Judd Apatow comedies in which the shlubby arrested adolescent always gets the girl, find that those happy endings constantly elude them and conclude, 'It's not fair'?"
For his part, Apatow's friend and regular on-screen partner, Seth Rogen, was not happy with Hornaday's theory:
.@AnnHornaday I find your article horribly insulting and misinformed.

— Seth Rogen (@Sethrogen) May 26, 2014
This columnist's critique also seems rooted in the notion that Rodger was moved to kill two women (of his six victims) out of a sense of rejection and sexual entitlement. The idea that Rodger is the true victim in this scenario is one he invented himself in his own admittedly "twisted" manifesto. It is odd that feminist thinkers are as eager as Rodger to absolve him of sole culpability for his violence.
Correction May 27, 2014 11:28 a.m. : An earlier version of this article identified the alleged shooter as "Elliot Rodgers"
[h/t HotAir ]
[Image via WENN.com]
— —
>> Follow Noah Rothman (@NoahCRothman) on Twitter
Have a tip we should know? [email protected]