Weinstein's Ex-Assistant Suing Him For Sexual Misconduct: Forced to 'Clean Up The Semen'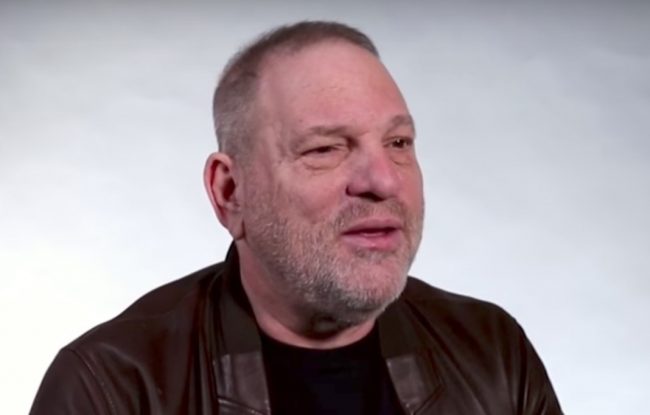 Harvey Weinstein's ex-assistant is suing the disgraced Hollywood filmmaker on the basis that she was allegedly forced to assist in injecting his penis with erectile dysfunction meds and "clean up the semen" after his sexual rendezvouses — among other disturbing tasks.
The assistant in question, Sandeep Rehal, was employed by the movie producer for roughly two years. She left her position in 2015 after putting up with countless cases of unwanted sexual advances, including groping and verbal harassment, the suit claims.
Of course, she is far from the only woman to make such allegations, as dozens of women have come forward since October to accuse Weinstein of sexual misconduct — ranging from groping to rape.
In one of the most disturbing segments of the suit, one of the ex-assistant's duties went as follows:
"Another 'task' Ms. Rehal was forced to do to aid Harvey Weinstein's sexual encounters was to clean up the semen on the couch in Harvey Weinstein's office. This happened on a regular basis, three or so times a week when Harvey Weinstein was in New York… She also had to pick up his used condom, and clean up rooms before housekeeping personnel would do their work."
The suit continues by describing another one of Rehal's demeaning tasks which involved obtaining Caverject shots for Weinstein's erectile issues. One of her jobs was carrying around the drugs everywhere they went and providing them to Weinstein at his request.
Additionally, Rehal claims she had to keep a list of all the women Weinstein was actively seeing or attempting to pursue so that sexual encounters could be scheduled.
The suit doesn't just go after Weinstein, as it also lists his brother Bob Weinstein and ex-Weinstein Company HR head Frank Gil as defendants.
Read the full suit here.
[image via screengrab]
Follow the author on Twitter (@calebecarma).
Have a tip we should know? tips@mediaite.com