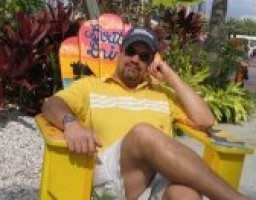 Before today, millions of people may have seen the work of Robert J. Halderman, 51, but they didn't know who he was. Now, his name is on the way to infamy — as the guy who tried to blackmail David Letterman.
Halderman was, up until this mess broke wide open, an Emmy-winning producer for CBS' 48 Hours. He was also a guy with a lot of friends at CBS, if his Facebook page is to be believed. They must all be stunned right now — this was their colleague, likely their friend, perhaps their boss or their mentor. And he tried to blackmail David Letterman. For $2 million dollars. What the hell was this guy thinking?
We don't know that. But this is what we do know:
Joe Halderman is 51, and lives in Norwalk, CT.
Halderman has been a CBS News producer for decades, and worked on the old morning show, later "Evening News with Dan Rather," and was shipped to London where he reported on various hotspots from around the world.
He produced the Showtime documentary "Beslan: Three Days in September" about the school in the small Russian city of Beslan occupied by Chechen rebels (narrated by Julia Roberts.)
He lists over 50 CBS staffers, plus friends from other networks including ABC and ESPN as Facebook friends, including many with high-level positions like 48 Hours Executive Producer Susan Zirinsky and former CBS News president Andy Heyward, Executive Editor at CBS News Al Briganti and legal analysts Andrew Cohen.
He is divorced, some say it got messy (children invovled) and has been dating a woman who had worked at "48 Hours."
According to the NY Daily News, Halderman lived with CBS Late Show staffer Stephanie Birkitt citing public records out of New York (pictured below)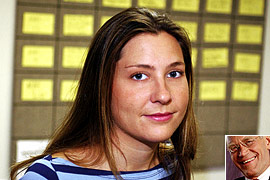 Read more:
NY Daily News: David Letterman reveals $2M sex affair
EW.com "David Letterman's Girl Friday tells all"
Image of Stephanie Burkitt from EW.com
Image of Joe Halderman is from his Facebook page.
Have a tip we should know? tips@mediaite.com