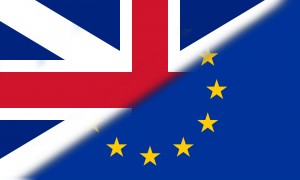 The moment of truth has arrived. Residents of the United Kingdom will go to the polls Thursday to vote in a non-binding referendum on whether or not to remain in the European Union. The result of the Brexit (British Exit) vote could have a profound impact on the sturdiness of the EU and the economy of the UK and the world.
Right up until the very last moment, polls showed that it was neck and neck between the Leave and the Remain camps.
The Leave movement is led conservative economists and UK nationalists who oppose the regulations imposed by the EU and claim that the UK doesn't receive enough in return for the membership fees. The Leave camp argues that the country's economy is suffering from the number of immigrants who come to live and work within their borders, and that by leaving the EU it can strengthen its borders.
The Remain movement argues that the economic fallout could be disastrous. They argue that the UK currently enjoys trade deals with other EU member states, and with other nations around the world. If the UK goes it alone, it would be in the position of negotiating with, say, China by itself and not as a member of a united continent. They also maintain that immigration has been a net boon for the country, as the influx of educated, young, eager to work people provides value.
Polls will close at 10 p.m. local time Thursday (5 p.m. Eastern Time), at which point results will begin to come in.
Marketwatch writes that CNN International will have full Brexit coverage, starting when polls close at 5 p.m. Eastern Time. CNN International coverage of the vote will be simulcast with the main network between midnight and 4 a.m. Eastern. Fox News will have live coverage of the vote between 3 a.m. and 5 a.m. Eastern, including reporting from Fox's sister network in the UK, Sky News.
The BBC reports that if Leave wins the vote, it would take at least two years to negotiate and formally ratify the country's withdrawal.
All of the American cable news networks are expected to carry the results of the vote throughout the day, while BBC World News, ITV, and Sky News will be broadcasting it for all of our British friends.
The Sky News Live feed will be providing updates as the voting progresses:
The BBC is also live streaming coverage here.
Have a tip we should know? tips@mediaite.com