White House Aides Reportedly Losing It Over Trump Jr's Email: 'What We've All Been Dreading'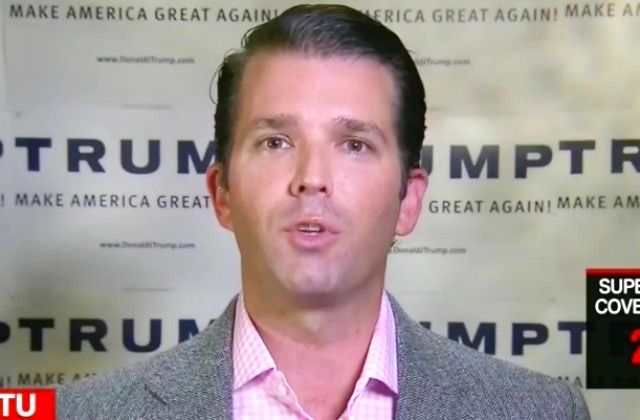 Following today's huge blockbuster of Donald Trump Jr. releasing his email exchange with Rob Goldstone showing that Trump Jr. scheduled a meeting with a Russian attorney because he was promised dirt on Hillary Clinton from the Russian government, it was reported that behind the scenes at the White House, officials and aides are beside themselves.
While publicly, the president applauded his "high-quality" son for his transparency, The Daily Beast is reporting that one aide feels this is the thing that many in the administration had been fearing all along:
"This is sum of all fears stuff. It's what we've all been dreading," said one White House official who is now exploring the possibility of retaining an attorney, a step described as purely precautionary.
The Beast noted they were unable to get anyone to publicly defend Trump Jr., even anonymously. Pointing out that many in the administration refer to Trump's eldest son as "Fredo," a reference to the screw-up son in The Godfather movies, it was noted that one official straight-up called Trump Jr. an "idiot."
And it wasn't just the Beast reporting on the behind-the-scenes anxiety and anger in the West Wing. Axios posted that this story is "creating a very tense environment" and that many "can't believe the level of foolishness required for Don Jr. to not only do this but to have such a conversation over email."
At the same time, considering that the New York Times' stories on this saga have been sourced to the White House, there are those in the administration who are trying to find out who is responsible for leaking to the Times.
[image via screengrab]
—
Follow Justin Baragona on Twitter: @justinbaragona
Have a tip we should know? tips@mediaite.com