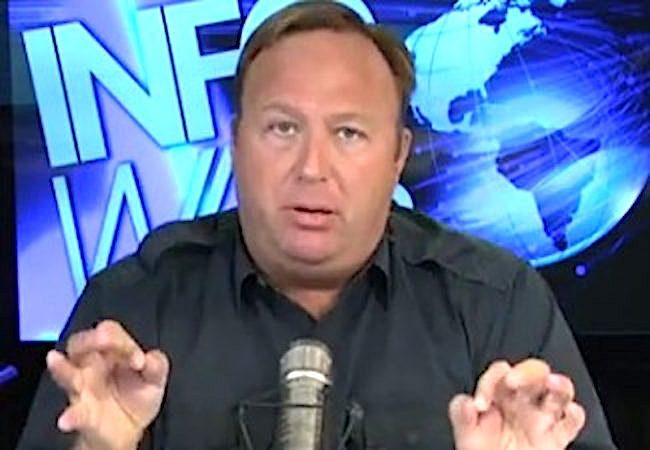 Infowars released a preview of President Donald Trump's Tuesday congressional address Monday, claiming that they received the information directly from the White House.
"Here's a point-by-point preview of what the president will address during his speech tomorrow before a Joint Session of Congress, as relayed to Infowars…" reads the piece, which lacks a byline. "It should be noted this was not a leak, but was given directly to Infowars."
Despite their claim of an "exclusive," conservative pundit Erick Erickson's The Resurgent posted the same information shortly afterwards, saying it had been sent to a few outlets. "I wasn't going to publish them, but as one site is claiming an exclusive and publishing them, I figured I would," Erickson wrote. A correspondent for the right-of-center One America News also confirmed on Twitter that they had received the same email.
Infowars is run by conspiracy theory radio host Alex Jones and is notorious for publishing unverified and incorrect stories. Among the website's past claims: that Pepsi-Cola is made using human fetuses, that Barack Obama was born in Kenya, that 9/11 was an inside job, that chemicals in water are turning frogs gay, and that pop singer Jay-Z holds secret Illuminati "Eyes Wide Shut"-esque orgy parties.
Jones has claimed in the past that Trump called him to personally thank the site following his November election, and that Infowars had been offered full White House press credentials. The White House denied the latter claim.
[image via screengrab]
——
>>Follow Alex Griswold (@HashtagGriswold) on Twitter
Have a tip we should know? tips@mediaite.com