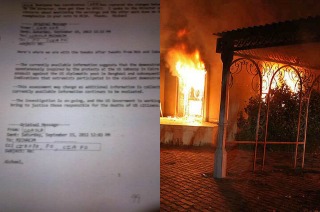 The White House has released a trove of emails relating to the decision-making process behind how the federal government composed the talking points relating to the causes of and response to the attack on an American consulate in Benghazi in 2012. In a preliminary read of the emails, CNN's reporters said it was clear that representatives from the State Department and the Central Intelligence Agency jostled over what to say to the public in the immediate wake of the attack.

RELATED: Krauthammer Warns GOP: Stop Calling Benghazi Obama's 'Watergate,' 'Just Be Quiet And Present Facts'
The emails related to an interagency process in which members of a variety of institutions, including the CIA, the State Department, and the National Security Agency, collaborated on what the public would be told about the Benghazi attacks.
Tapper read an email from a CIA officer addressed to State Department spokeswoman Victoria Nuland in which the officer informs here that "there are indications that Islamic extremists participated in violent demonstrations."
Nuland replied that this point "could be abused by members of Congress to beat the State Department."
"A senior administration official tells me that long before the CIA heard about that issue, the deputy director of the CIA, Mike Morrell, independently decided to remove that point," said CNN's Jake Tapper. The CNN anchor said that they did not think it was "professional or fair" to inform the public that the CIA had warned the State Department multiple times about radicals in Benghazi.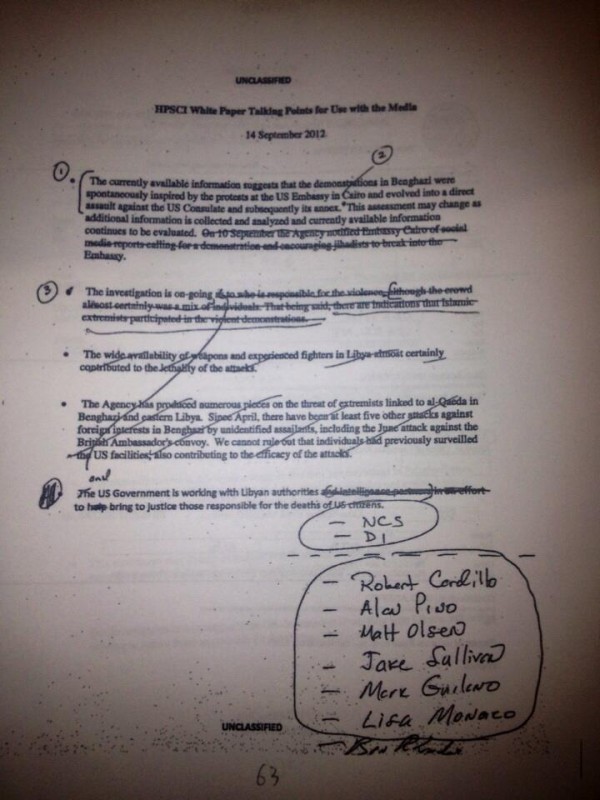 CNN political analyst Gloria Borger said that the emails reflect the tension between the CIA and the State Department. "This was a CIA outpost," Borger asserted. "What they're saying here is, 'this was not about politics. This was about figuring out what we can say to the American people that was unclassified and that was accurate."
"As it turned out, of course, it was completely false," Borger added.
Watch the clip below via CNN:
Read below:
> >Follow Noah Rothman (@NoahCRothman) on Twitter
Have a tip we should know? tips@mediaite.com