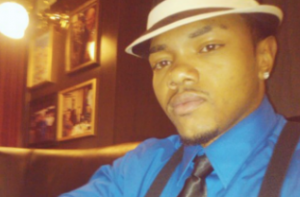 Gavin Eugene Long has been confirmed as the gunman behind Sunday's attack in Louisiana, and details about his life are pouring in as the country observes the latest tragic event of violence.
Long, an African-American man from Kansas City, was shot dead earlier today after he lured officers into an ambush where he managed to kill three and wound three others before he died. It seems that Long decided to commit murder on his 29th birthday, and investigators and the media have picked up an online trail that suggests Long was connected to conspiracy groups and forums discussing the treatment of Black people by police.
Multiple outlets have connected Long to accounts under the name of "Cosmo Setepenra," who describes himself as a "freedom strategist," "mental game coach," and spiritual advisor," among other things on Twitter and Instagram.
I Am Cosmo has been identified as Long's Youtube channel, where his videos discuss police brutality, the death of Alton Sterling, and "revolution" against "bullies" among other subjects.
The Guardian also noted that on Long's supposed Twitter account, there is a tweet that appears to salute Micah Johnson, the man behind the Dallas Shooting.
The Shooter was NOT WHITE, He was one of us!
# My religion is Justice @tariqnasheed @ZoWilliams @thecoreyholcomb pic.twitter.com/OnA3dGamNq

— Convos With Cosmo (@ConvosWithCosmo) July 8, 2016
Separate reports have indicated that Long belonged to several anti-government groups, including the New Freedom Group and the Sovereign Citizens. Public records have also reportedly indicated that an email address was connected to Long's home, and that he used it to register on Internet forums to complain about government surveillance under his online alias.
CBS has also reported that Long spent time in the Marines, working as a data network specialist. He received an honorable discharge in 2010.
The details of Long's life are currently breaking, and Mediaite will update as more details become clear.
UPDATE – 8:00 A.M. ET Further indications suggest that Long was affiliated with the Nation of Islam.
[h/t Daily Caller / Washington Times]
[Image via Twitter]
— —
>> Follow Ken Meyer (@KenMeyer91) on Twitter
Have a tip we should know? tips@mediaite.com