With Media and Politics Taking Center Stage, Mediaite Welcomes Record Traffic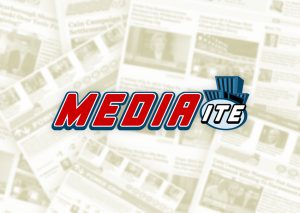 How odd.
Unless I missed it, I don't believe there was a major event that could explain the record traffic to Mediaite in November? Sure Bill 'O'Reilly threw some shade at Megyn Kelly (our #2 story of the month); an investigative reporter quit after receiving death threats (#7); Catherine Zeta Jones beat the paparazzi at their own game (#9); the media fell for a fake story about CNN supposedly airing porn (#14); and there was the report that the FBI wasn't actively conducting a Clinton Foundation investigation (#15) but really nothing apart from the fact that Mediaite is just growing organically.
Oh wait, our editors reminded me that actually one topic did dominate our coverage. Yes, the remainder of the top 20 stories almost all focused, either directly or indirectly, on a real estate tycoon, now President-elect, whose name rhymes with bump (yes, I intentionally refrained from other funnier, but far less respectful "umps").
With the country's newfound focus on the media, it is hardly surprising that Mediaite welcomed just shy of 9 million unique visitors (8.94) and many multiples of that in page views. That surpasses last month's record by over 500,000 people.
This is a critical time to have the largest site in the country focusing on media and politics. I expect President Trump will continue to assail what he perceives as unfavorable coverage, and that the media will continue to present him, and his administration, with plenty of fodder for those critiques. It is bound to be a contentious four years with the messenger scrutinized as closely as the message itself.
Mediaite was launched on the theory that top media figures are often more significant political influencers than the politicians themselves. That has never been truer than today. Whatever happens, Mediaite will be here to offer fearless and often highly opinionated stories and videos from both sides of the political aisle as the war over politics and the media rages on in the nation (and in our vibrant comment sections)!
Have a tip we should know? tips@mediaite.com