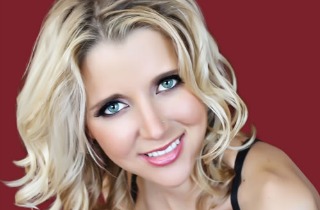 A woman going by the pseudonym Elizabeth Raine made the strange decision to auction off her virginity online this week, setting up a site where people could bid to claim her virginity, and the auction closed with the winning bid coming in at $801,000. On the site, Raine explained why she would attempt something like this, listing a few reasons why she's still a virgin before saying why she's ready to auction it off. Raine said, "My primary motivation remains financial, and I can't insult you by pretending otherwise. I have never viewed myself to be a materialistic person, at least no more than is natural, but the potential sums involved are too large to be dismissed."
She also says she did it for the adventure and at the prospect of breaking all the rules of what constitutes social normality, as well as going into some detail about why she doesn't believe she's doing anything morally wrong.
In a phone interview about the website, Raine said, "I really just saw it as a unique financial opportunity I wanted to take. It wasn't out of desperation." One mental health counselor found this whole thing to be rather disturbing, bringing up the name of Raine's blog to argue, "She might have children one day and this is going to follow her. What if her name forever as an internet name is the 'virgin whore?'"
Well, the auction's over, and now some lucky person will take Raine's virginity for the high price of $801,000. Financial opportunity indeed.
Watch FOX13's report on Raine below:
[h/t myFOXdc]
[image via Elizabeth Raine]
— —
Follow Josh Feldman on Twitter: @feldmaniac
Have a tip we should know? tips@mediaite.com
Josh Feldman - Senior Editor